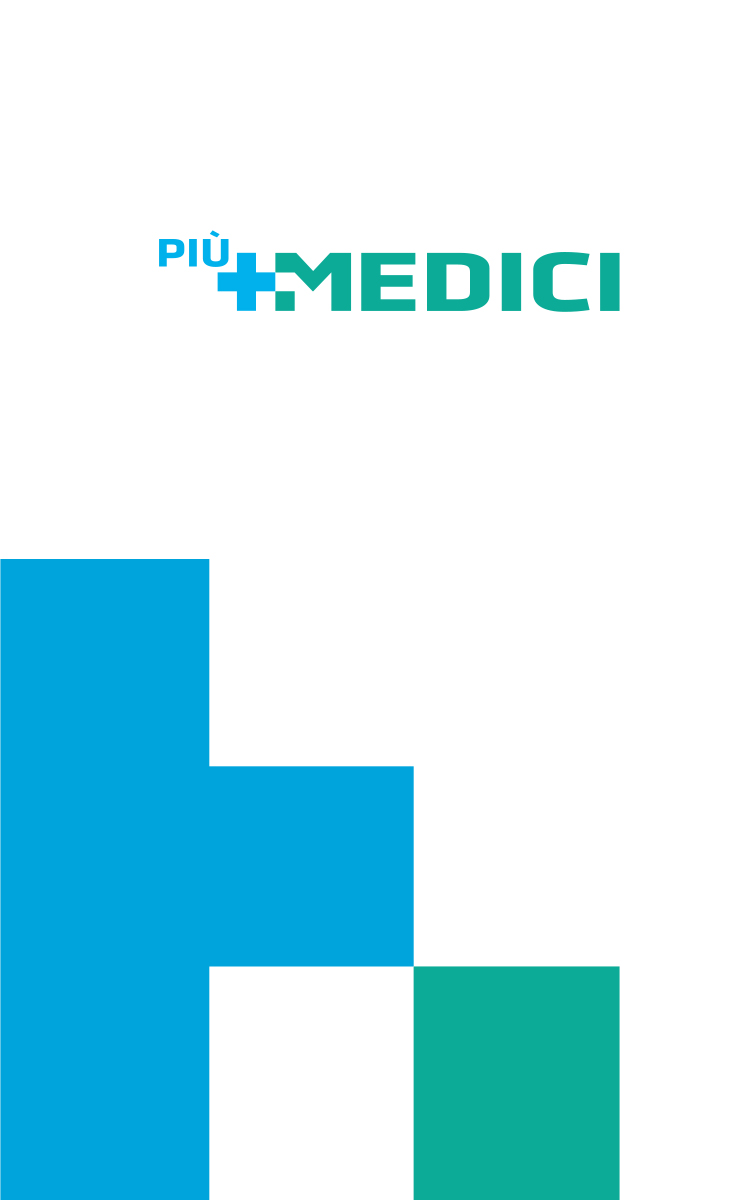 Unity That Makes A Difference
When human factor is the defining factor
Building trust faster when it counts the most: PIÙ MEDICI
Industry
Partner
Day One S.r.l.
Bruno Buzzo
Giorgio Barroccu

Category
Brand Image, Brand Strategy
Tag
Brand Design, Communication Strategy, Copywriting, Creative Direction, Graphic Design, Web Design,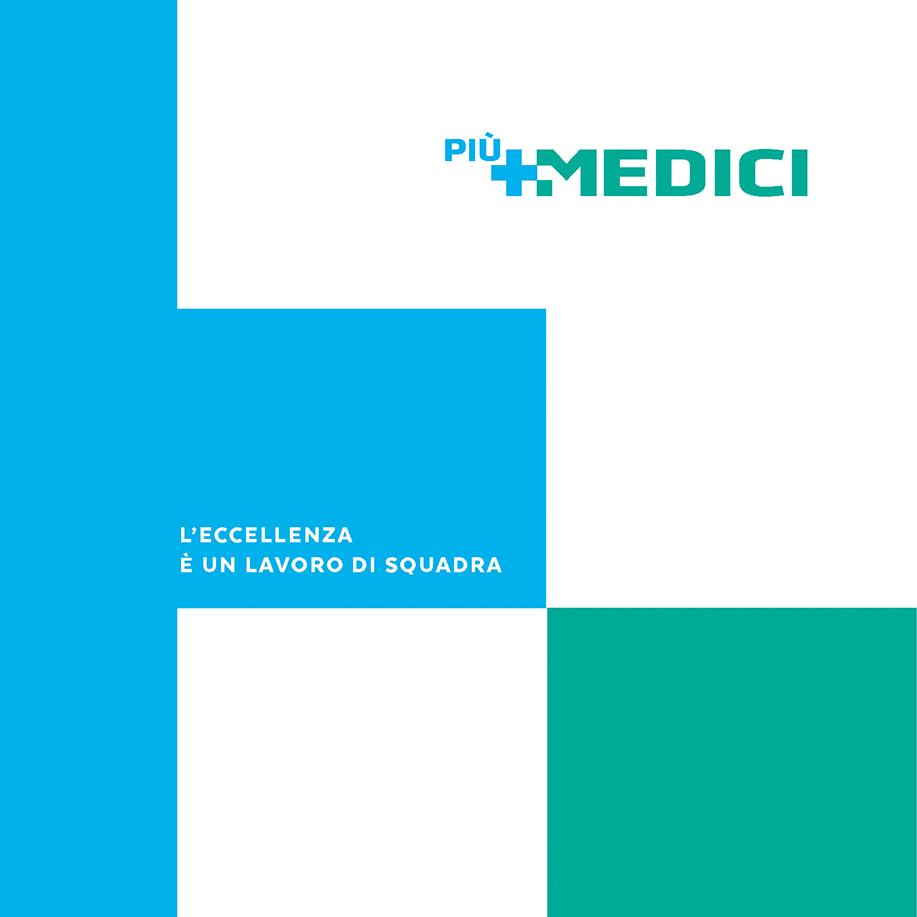 The context
Dr. Massimo Runza, anesthetist, creator and coordinator of the Più Medici, told us about his project: putting together a team of highly specialized anesthetists able to cope with multiple needs at the same time, in search of an optimized operating room. In the private healthcare landscape, the team had to become a reference point on both targeted and wide-ranging treatment, attractive for both healthcare facilities and patients.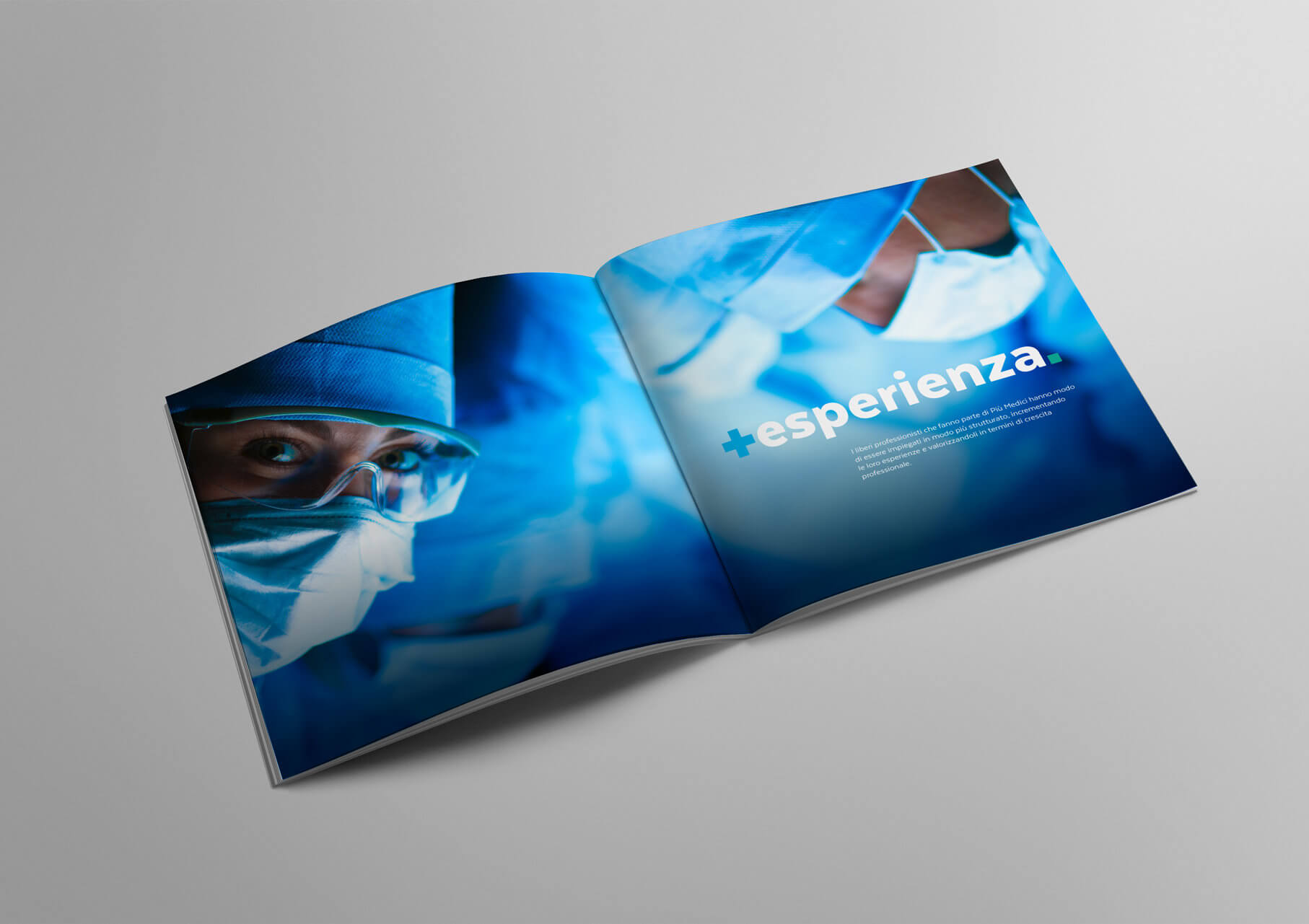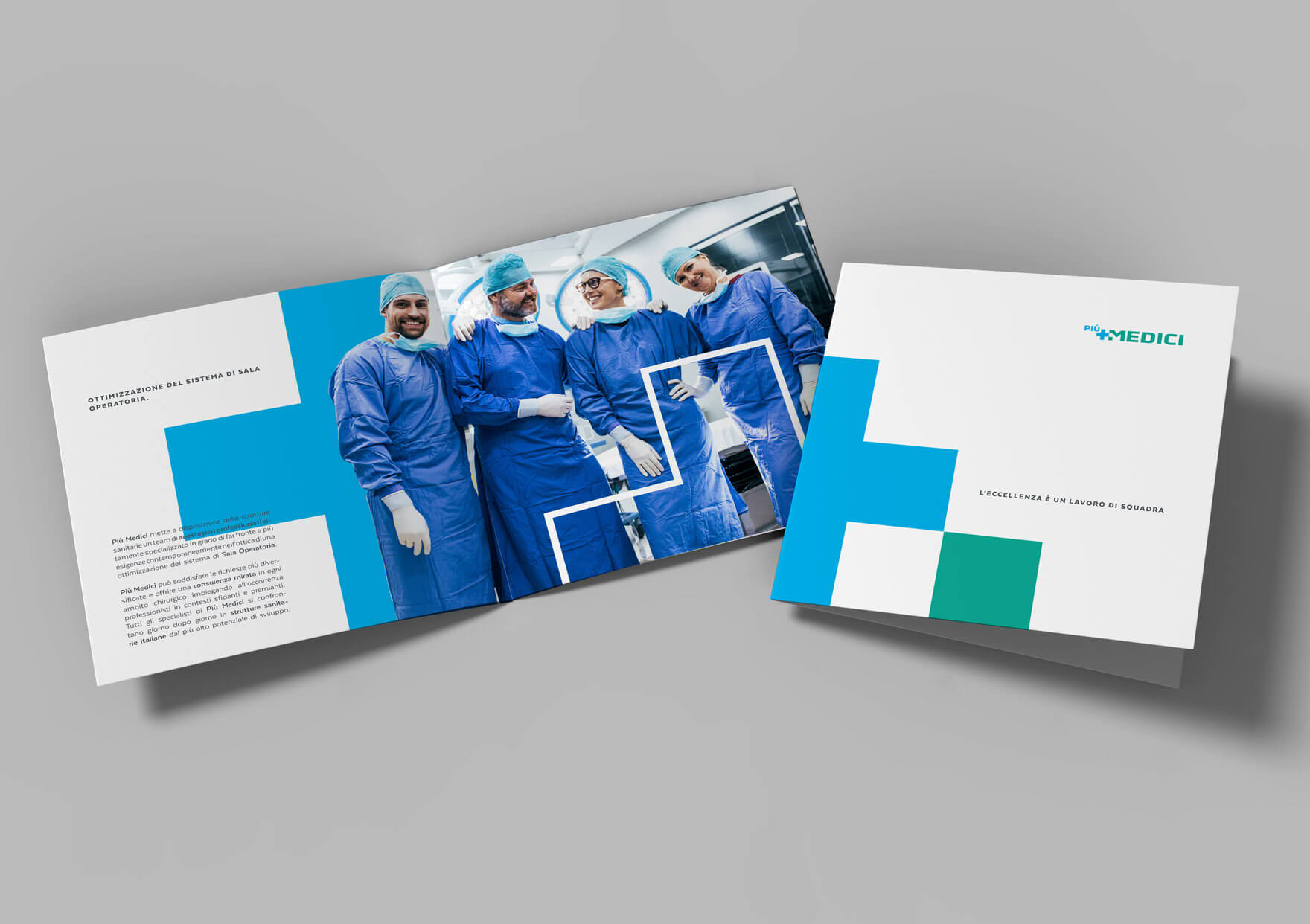 The Challenge
The main goal was to help the start-up enter the market with a clear identity.
The challenge was to give shape to a service dedicated to healthcare, a sector with high added-value in which the personal v. professional, humanized v. trustworthy assets all collapse into the Human Factor – the relationship with the doctor, with the team, with the nursing staff, with the offices – represents the most sensitive aspect.
Added to this was the goal of conveying the message in the most appropriate way to multiple targets: healthcare facilities, doctors who want to become part of this network of professionals and patients who are looking for a highly competent service.
How we faced it
We analyze the landscape searching for the right solution in terms of naming and branding – which then led us to "Più Medici": it sounded just right to balance the equation.

We then developed elements of graphic connotation and content capable of "telling" the brand in a delicate sector such as that of health, where, among other things, there is a growing level of competition.
To spread the brand around, the tools we chose favored an institutional approach: website and brochure, both sensitive and effective in reaching the target.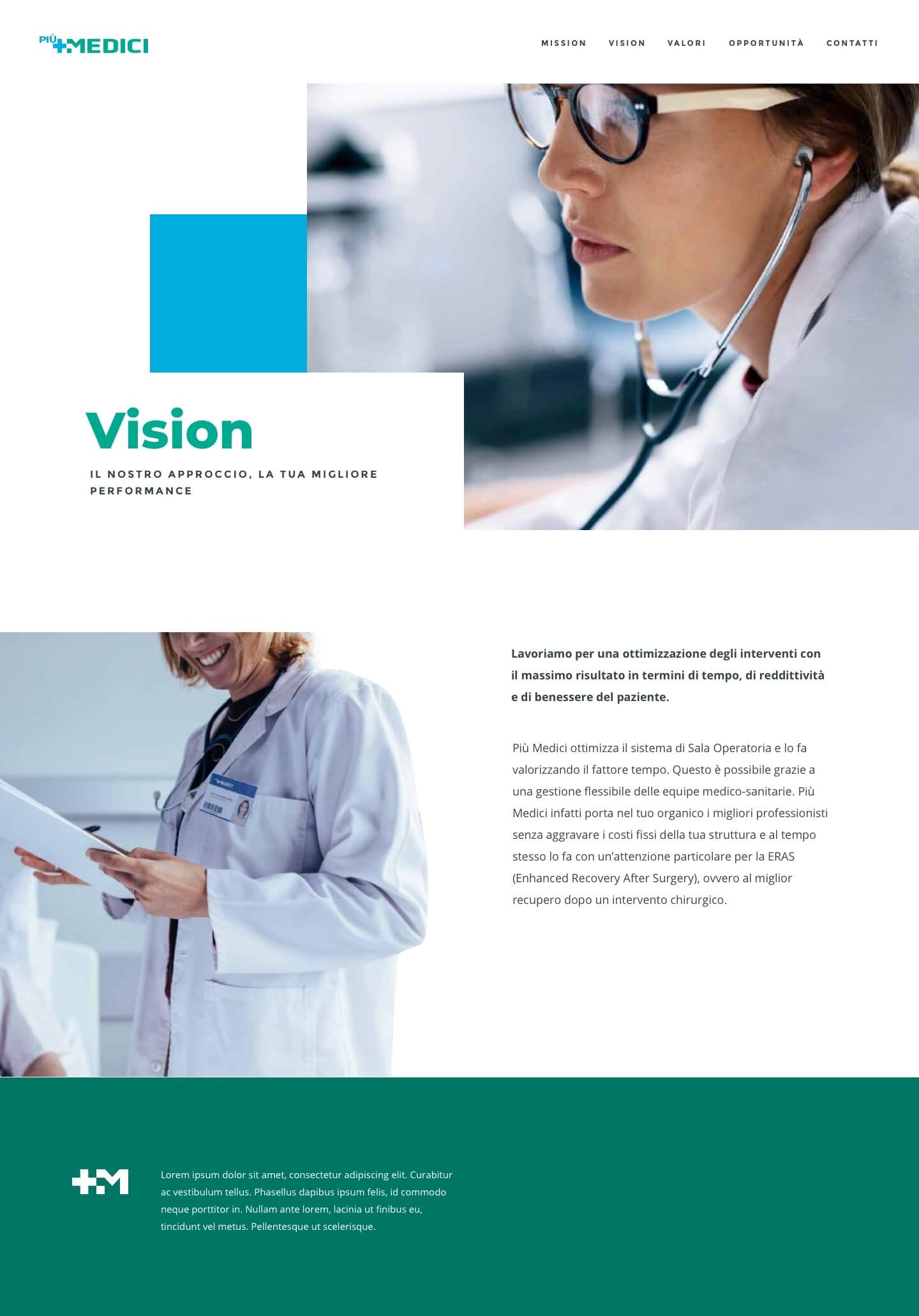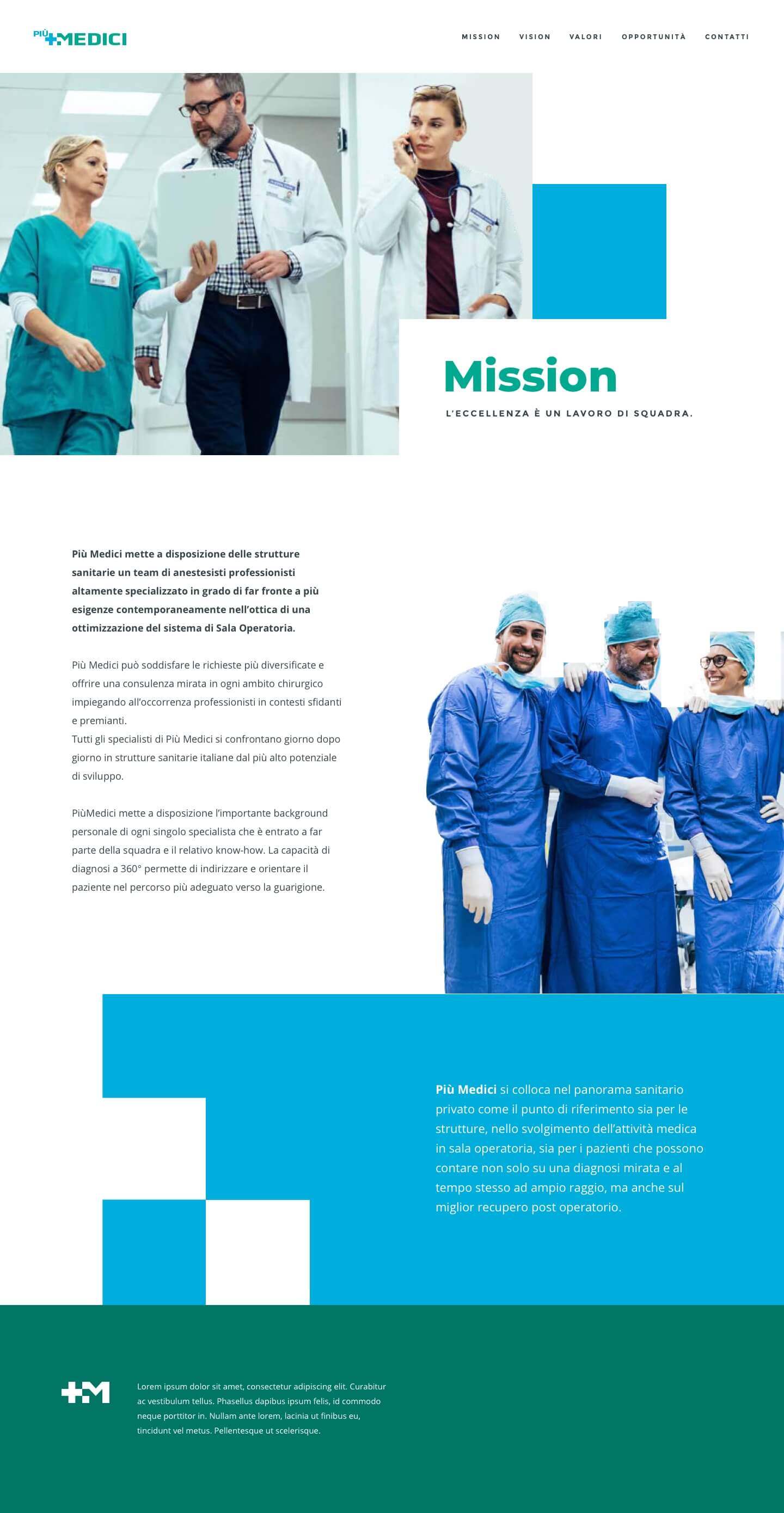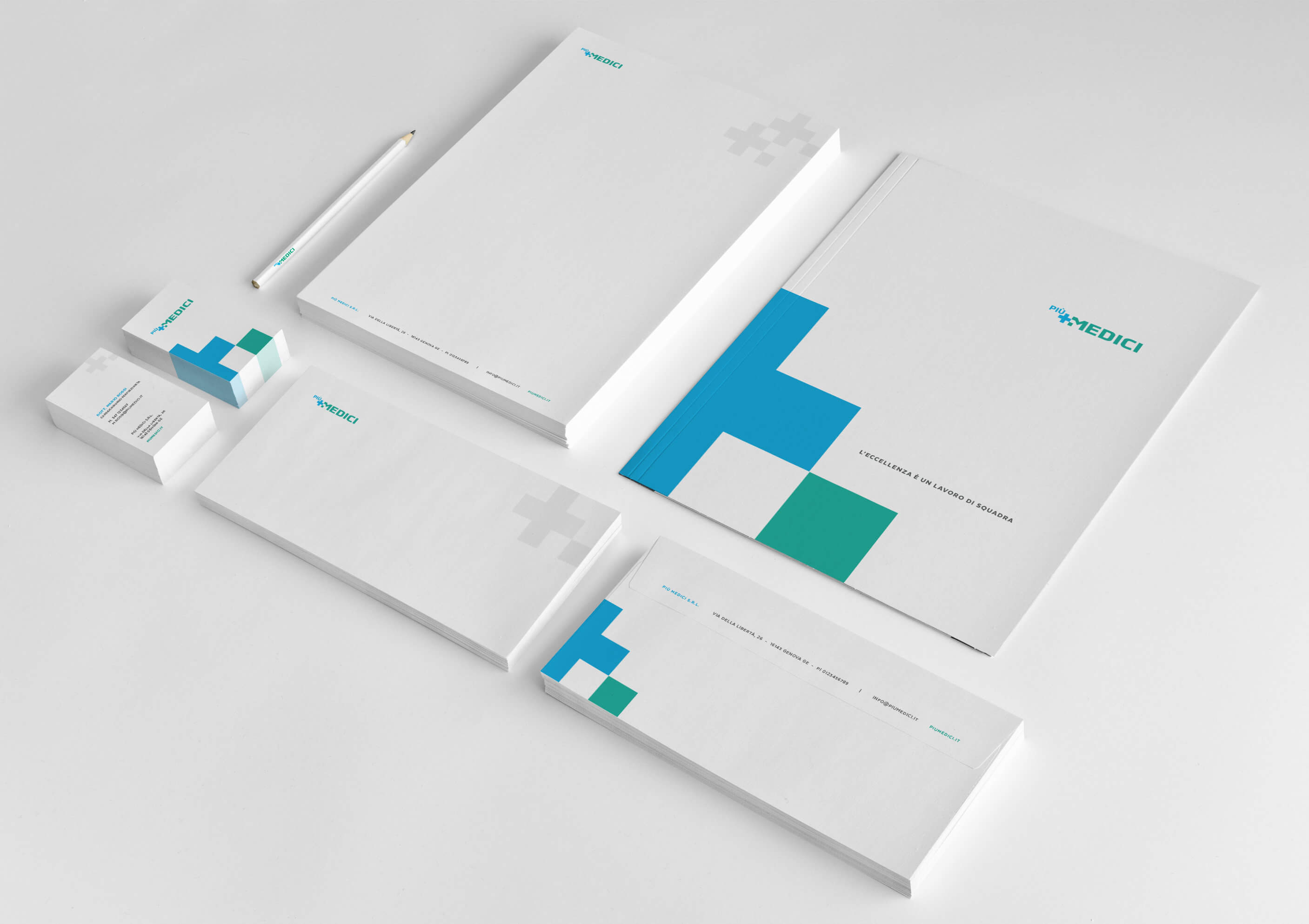 Results
Today Più Medici, while still being a newcomer, presents itself with a clear and well-defined identity: a team of anesthetists, all highly efficient professionals, capable of making the operating room effective and efficient and absolutely reliable for patients.
The outcome is functional to concretely and authoritatively explain the mission and vision of this innovative start-up, which has already grown and is required by some of the most important private healthcare companies.