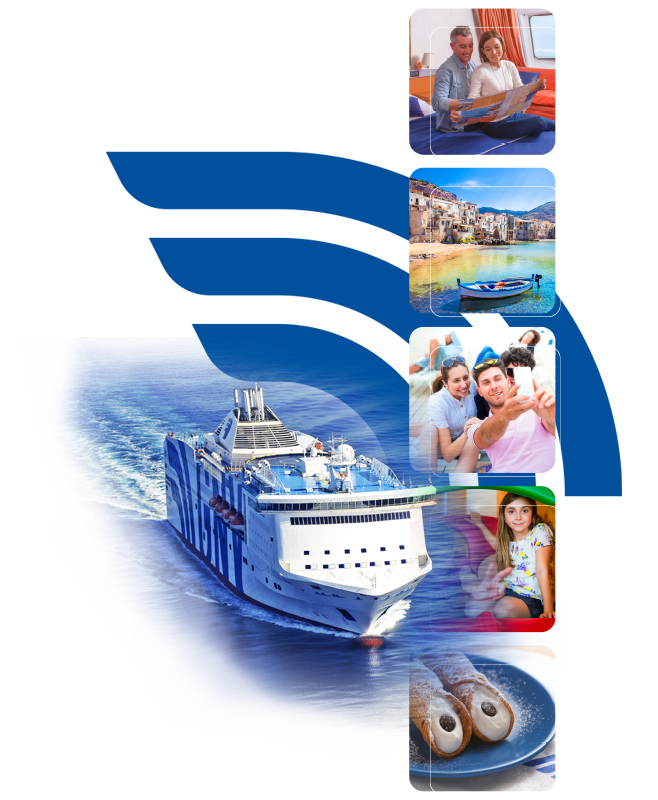 A Concierge is Onboard
with GNV Digital Signage
How we enhanced the Brand Experience and promoted onboard sales by engaging the target with a 360° digital signage as-a-service approach
Industry
Partner
Day One S.r.l.
Eugenio Di Salle

Category
Below The Line, Brand Strategy, Promotion & Events
Tag
Brand Design, Brand Experience, Communication Strategy, Creative Direction, Digital Signage,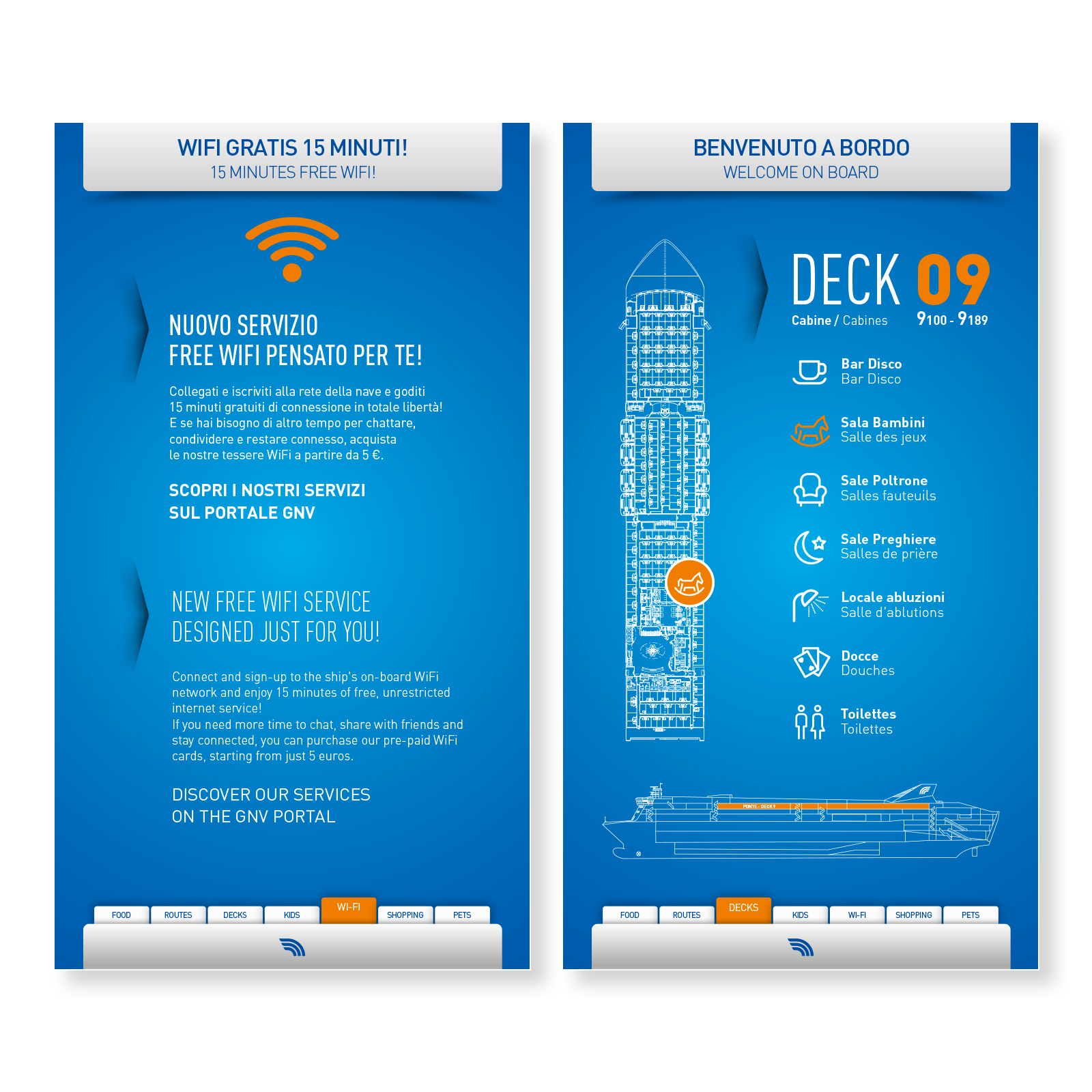 The Challenge
Meeting the target when it is closest to the service, and leveraging on proximity and innovative ways to promote fidelity initiatives, on-board sales, cross-selling, upselling and improving the overall brand experience.
How we faced it
We delivered a strong concept first: Digital Signage for GNV is a new kind of concierge.
This digital concierge is able to inform and guide all passengers in the discovery of onboard experiences and services available with the GNV ferries.
But that's not all: this concierge is also an entertainer, providing tips and curiosities about ship destinations, as well as fun sketches for children to learn and have fun while travelling.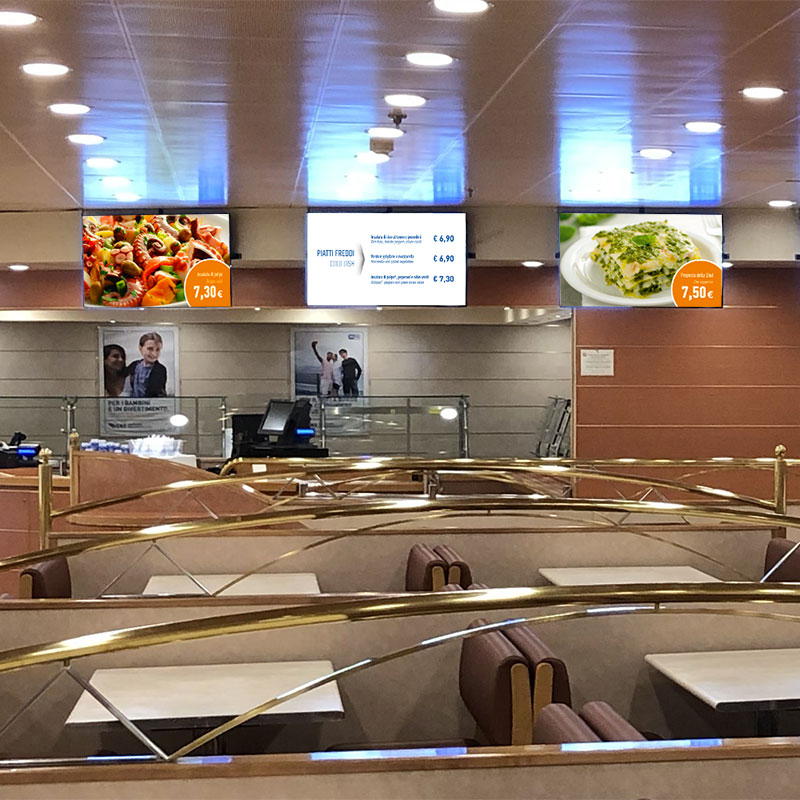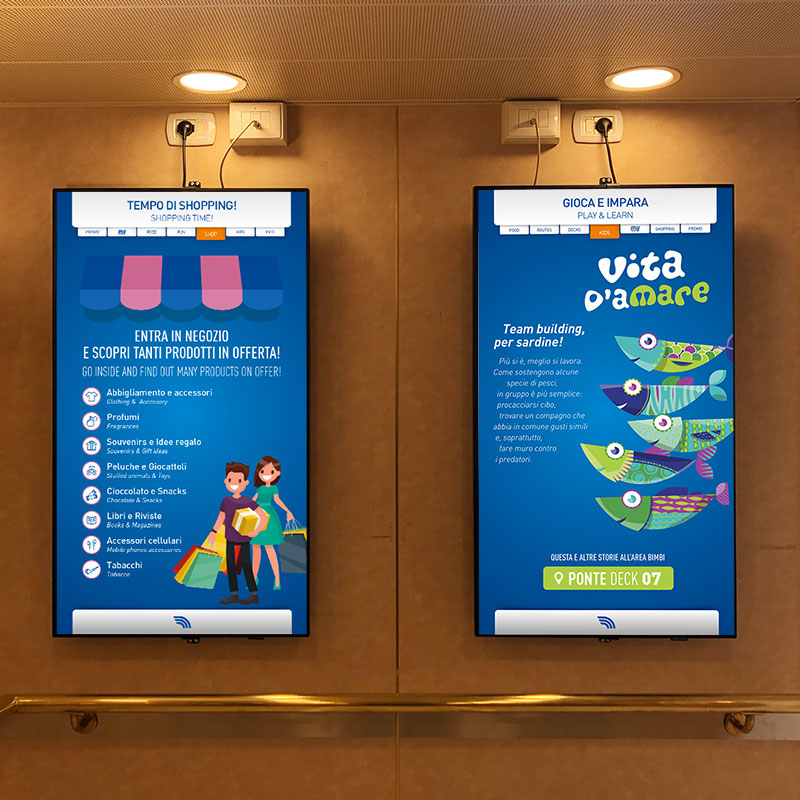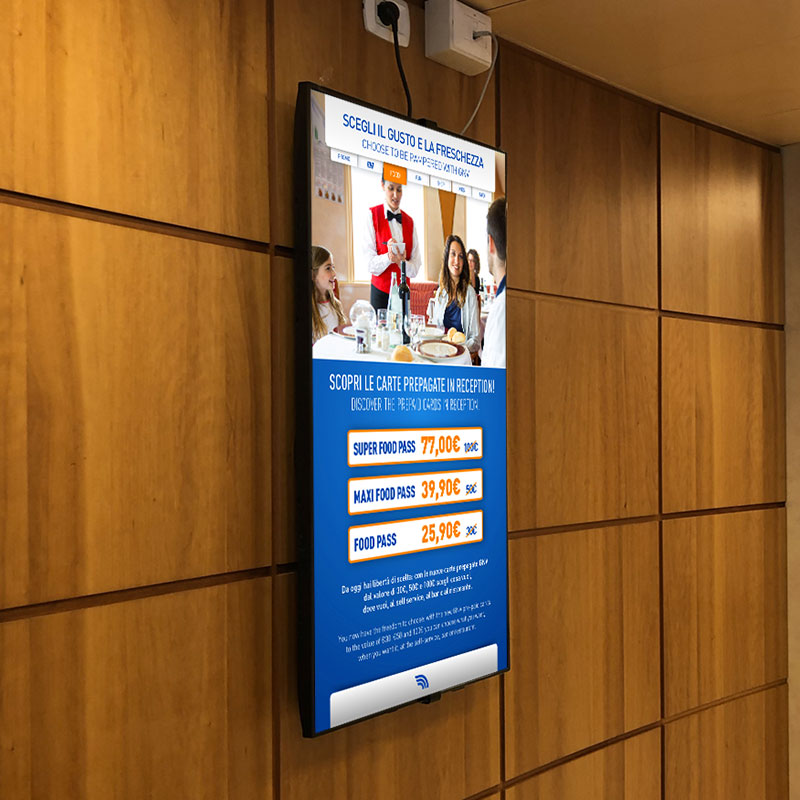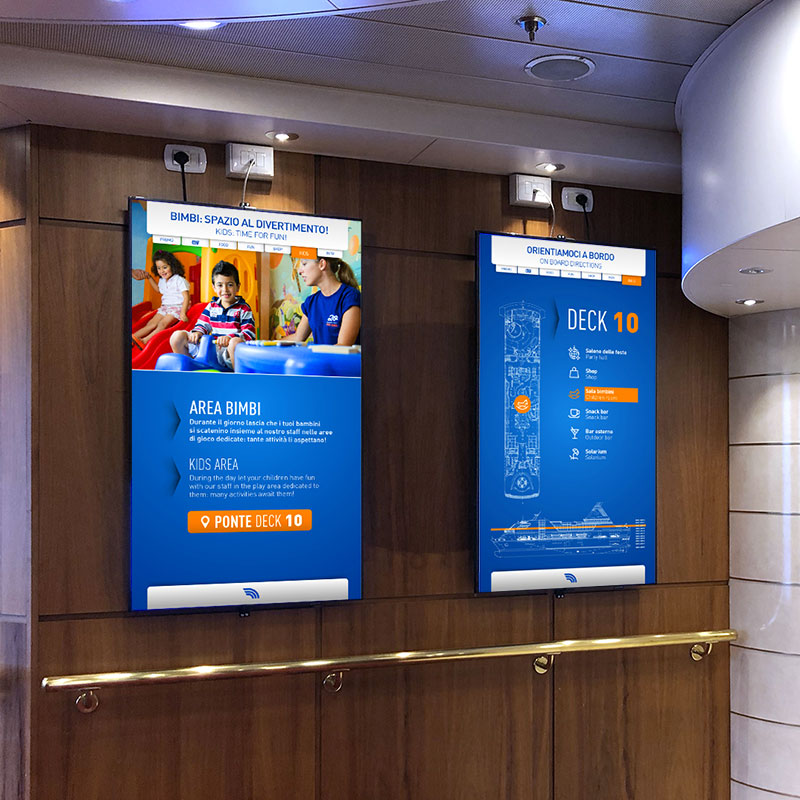 A real show
We created a specific Digital Signage content plan and schedule for the first pilot ship,  created especially to target its audiences and destinations, and changing season by season and location by location within the ship itself.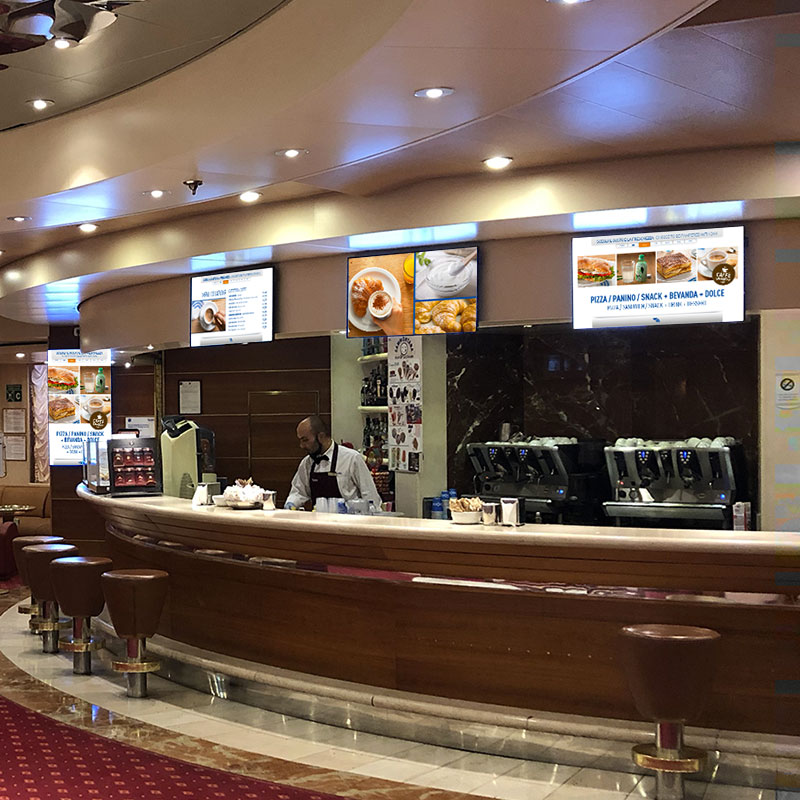 Results
The Digital Signage as a concierge has been such a success that the project was extended from 1 test ship in 2018 to the entire GNV Fleet in 2019, and we're evolving our contents to further inform, entertain and enhance the overall brand experience onboard.