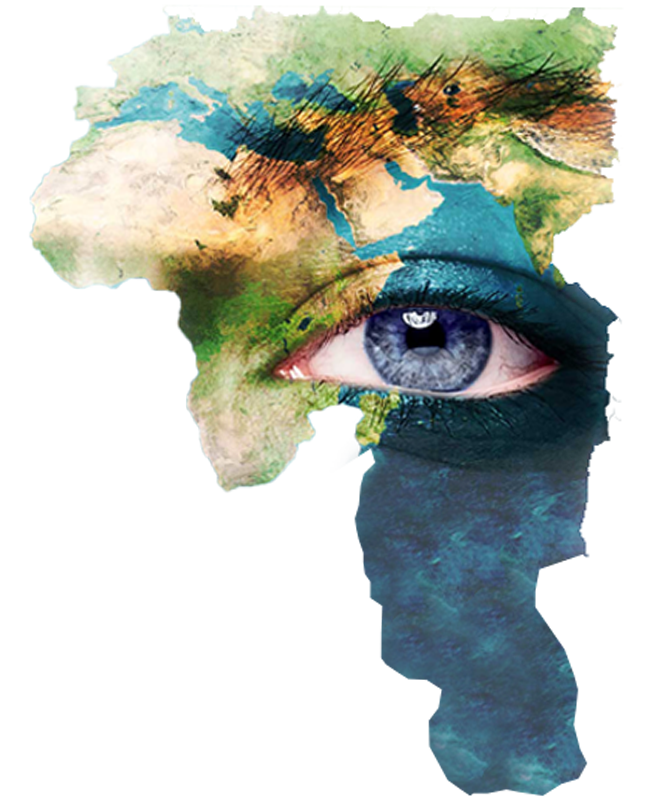 Clean Energy For The Future
Leading the Eco (R)evolution
How we helped Ecospray reconciling brand awareness, impact and authority in a very competitive B2B multi-market.
Industry
Partner
Day One S.r.l.
Giorgio Barroccu
Eugenio Di Salle
Melissa Monti

Category
Advertising, Brand Strategy, Digital Marketing
Tag
Adv Campaigns, Content Management, Corporate Image, Creative Direction, Graphic Design, Social Marketing, Web Design,

The Challenge
The reason Ecospray reached out to us was to achieve a specific goal: to increase their brand awareness and their authority in the field of pollutant emission control for all three sectors in which it operates, namely industry, renewable energies and marine. In the Marine sector the brand is among the market leaders for the number of installations of purification systems and the size of orders.
How we faced it
Being highly recognizable required a project that started from the foundation of the brand, thus we created an evolved brand image, common in all three sectors, in order to offer the different targets a unique and solid impact.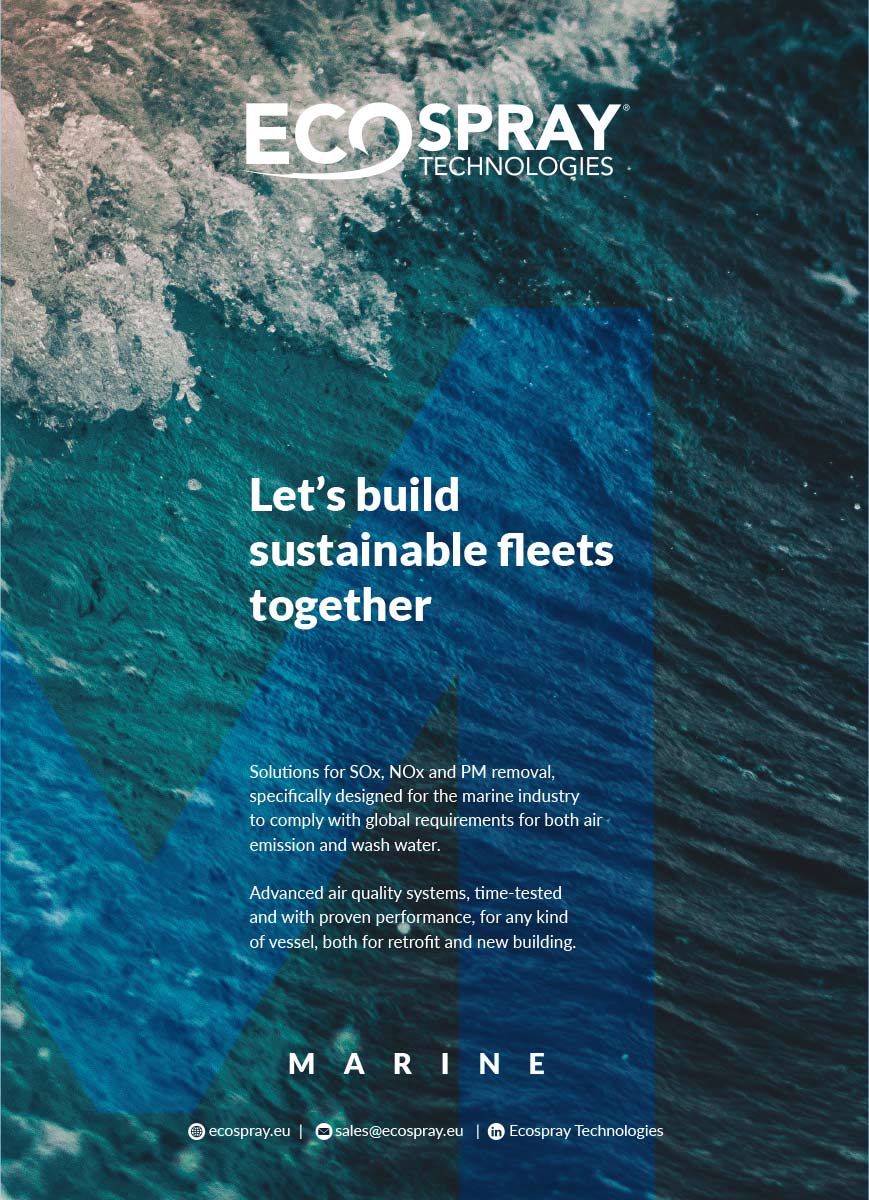 Brand image
We dedicated ourselves to all the creativity of the institutional materials, from the graphic project to the creation of the printing executives for the various sector brochures and product leaflets, to the brand image of business cards, letterheads and company presentations.
Cohesive Design
Among the priorities the website renewal stood out, the first external window to make Ecospray appear highly identifiable and consistent with its positioning.
We have created Web architechture, User Experience and User Interface for both desktop and mobile versions of the site.
The we developed several functions and created all the content, with the aim of conveying communication messages in a fresh, technical and clear way.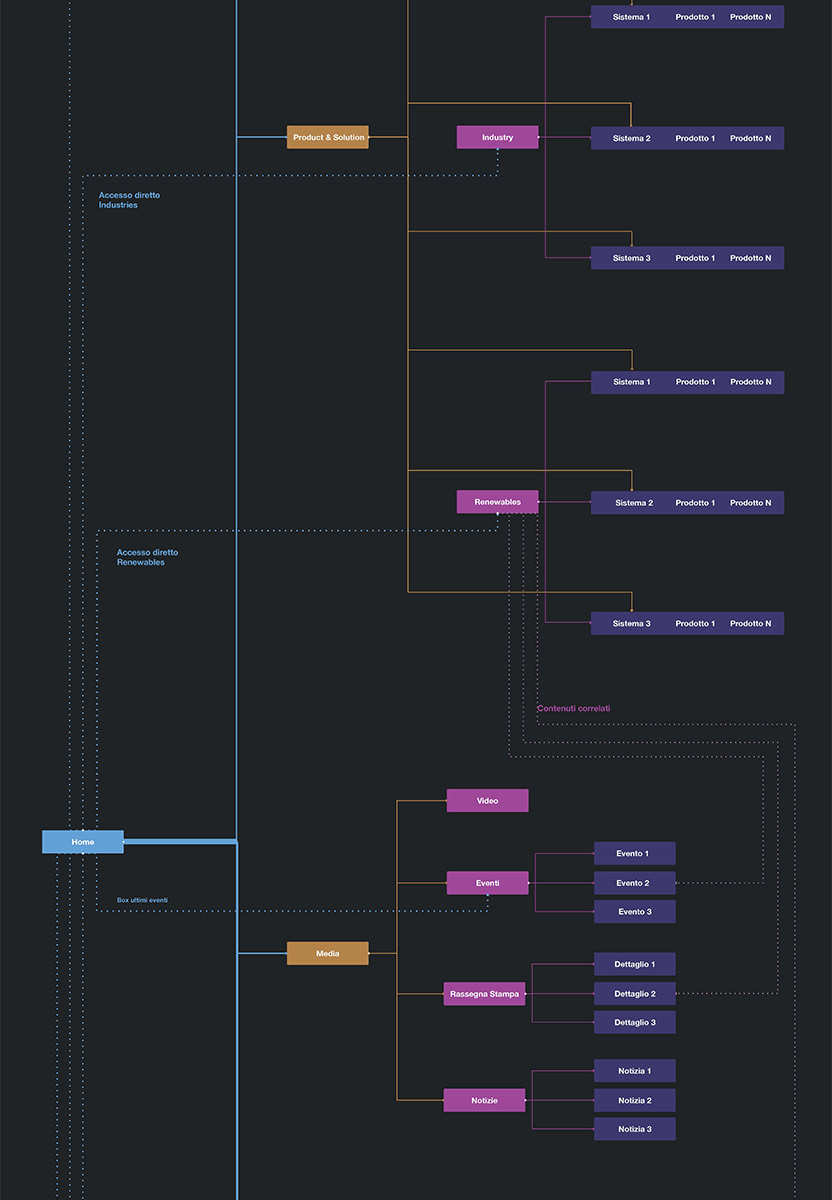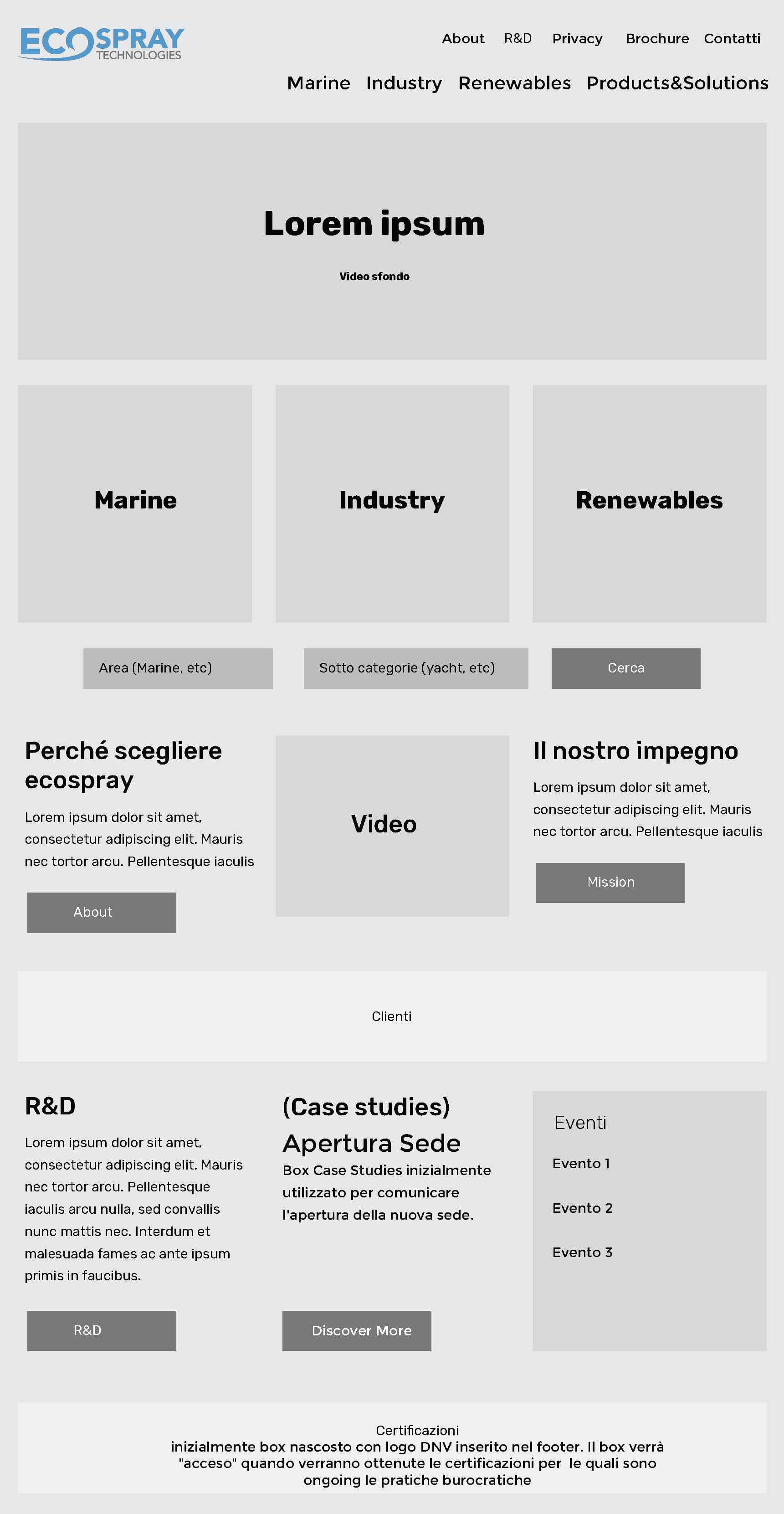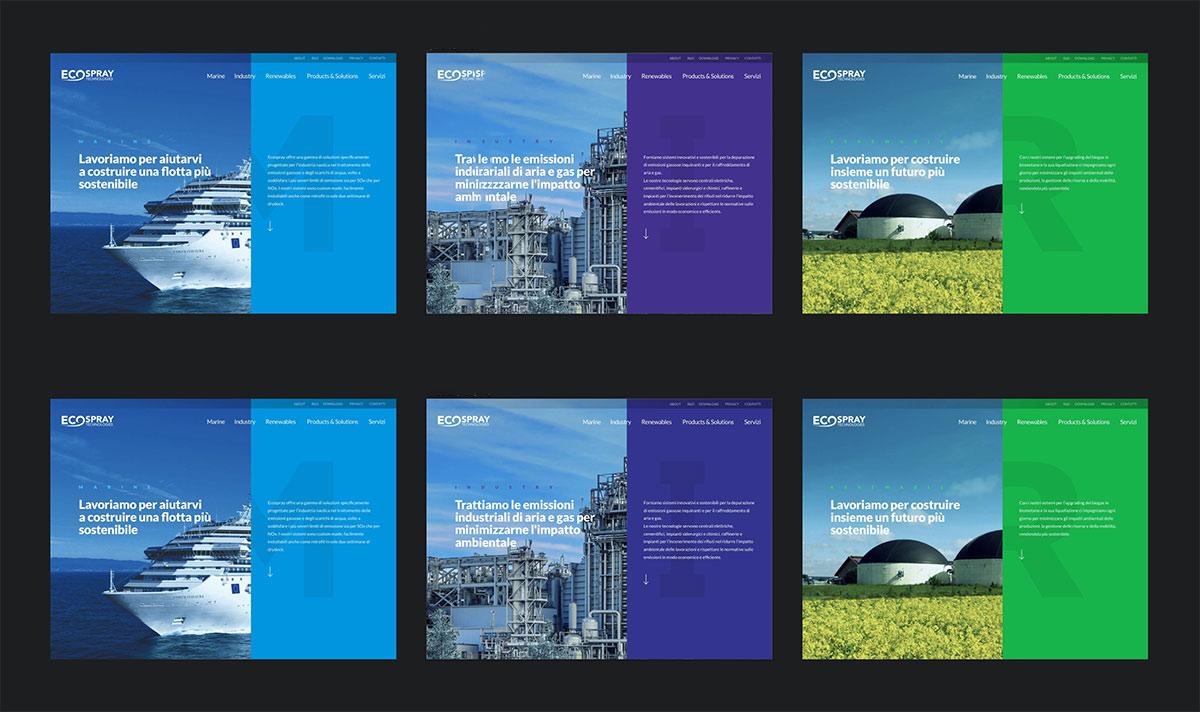 linkedin
Authority is peer-rated
To increase the brand's authority and generate traffic to the website, we took care of setting up their LinkedIn page and bring it to life with a series of innovative formats, in-depth content posting, and community management.
To achieve extraordinary results we also educated the entire Ecospray team with Linkedin best practices.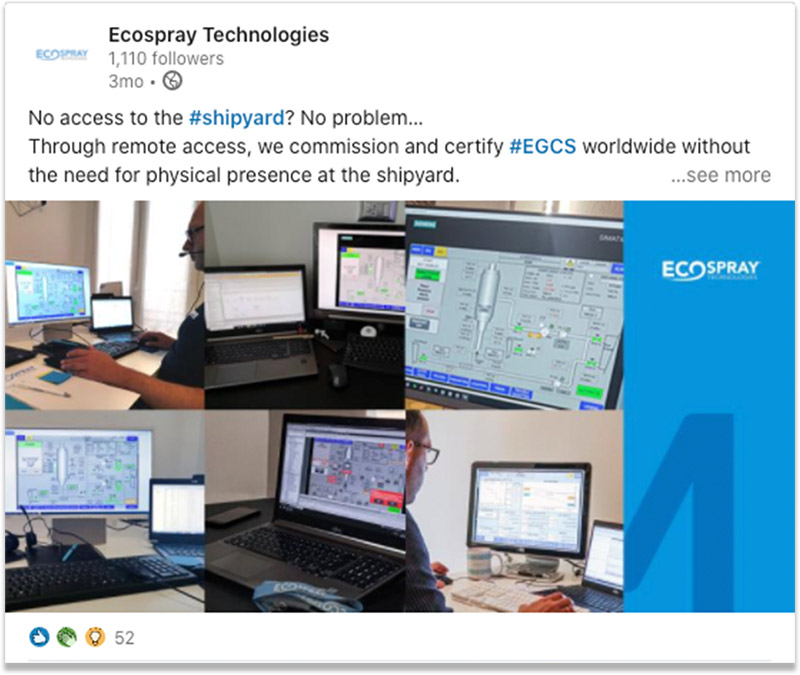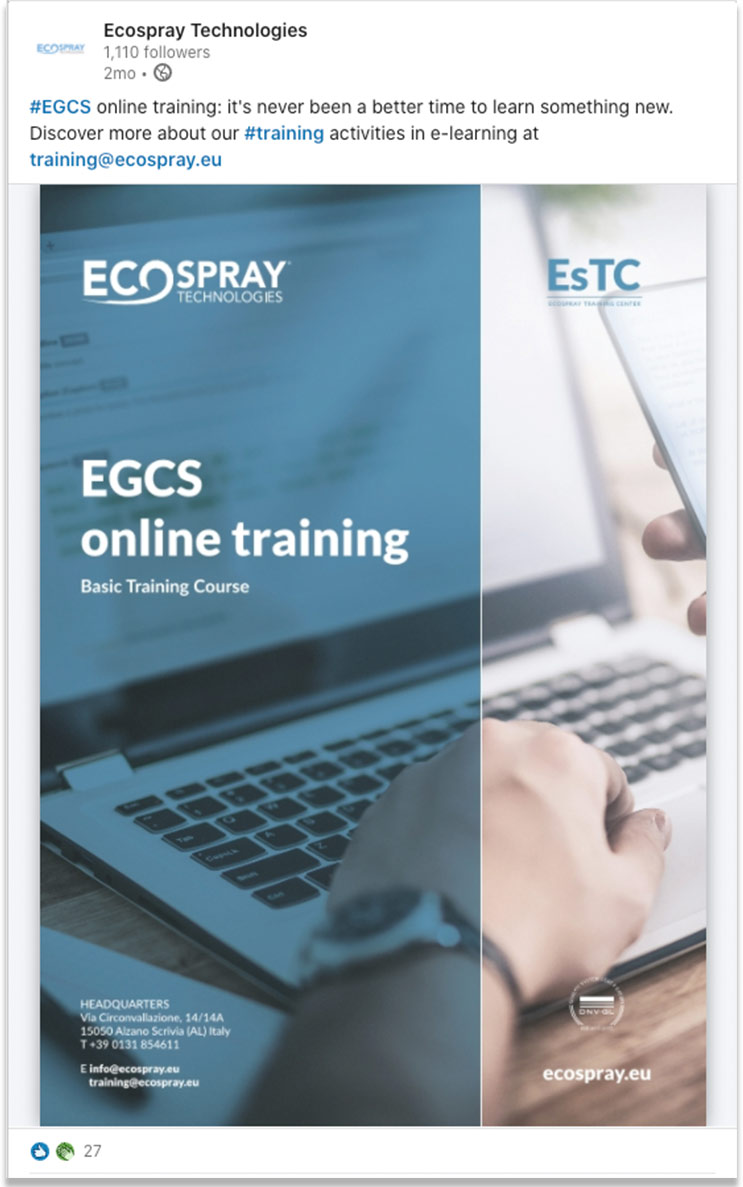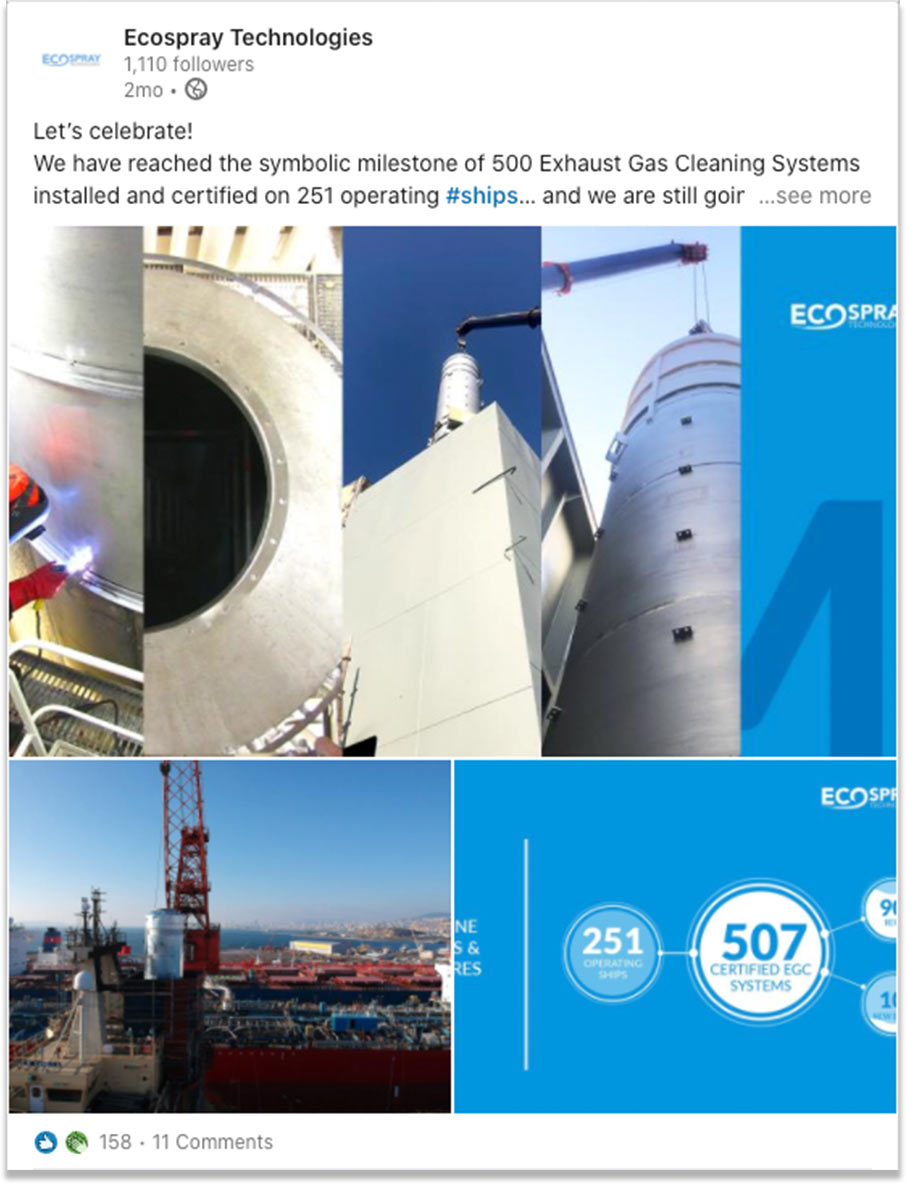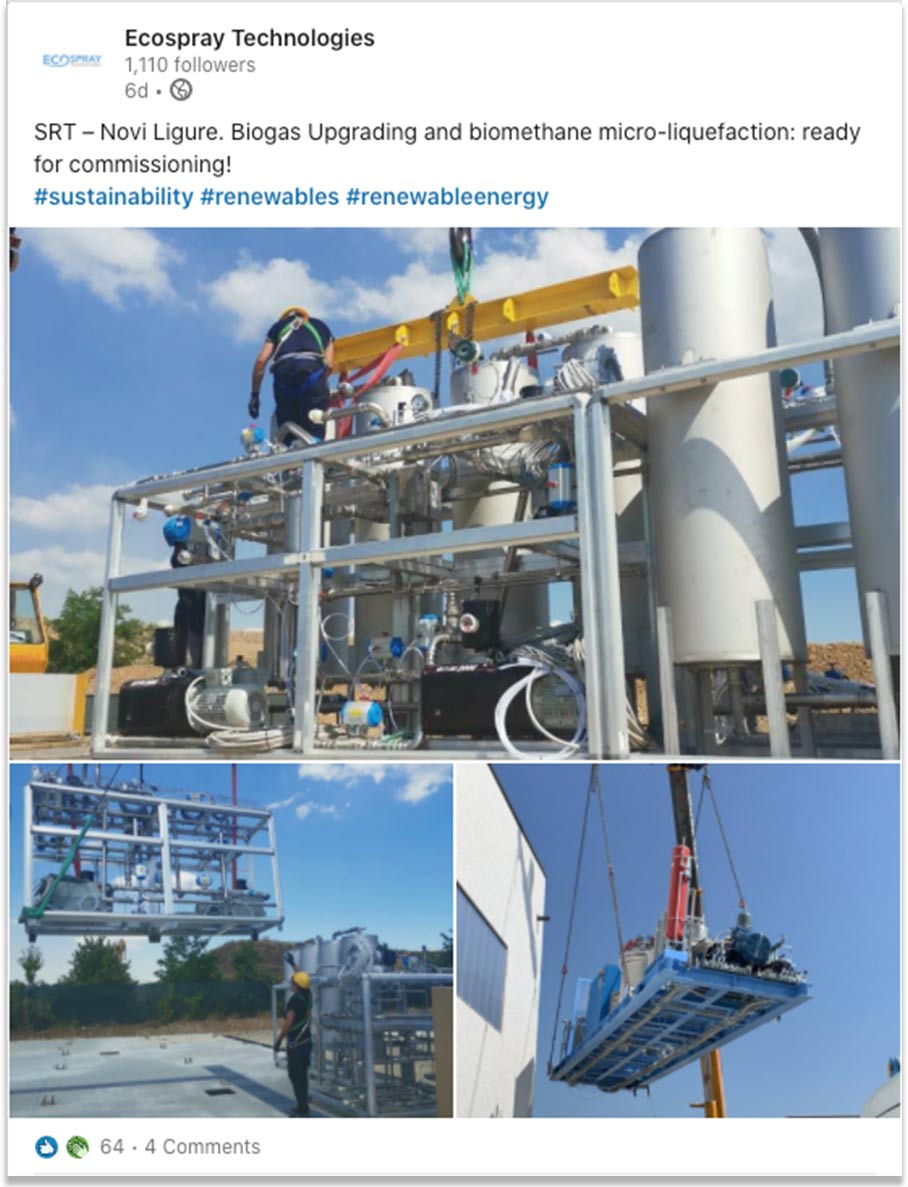 animation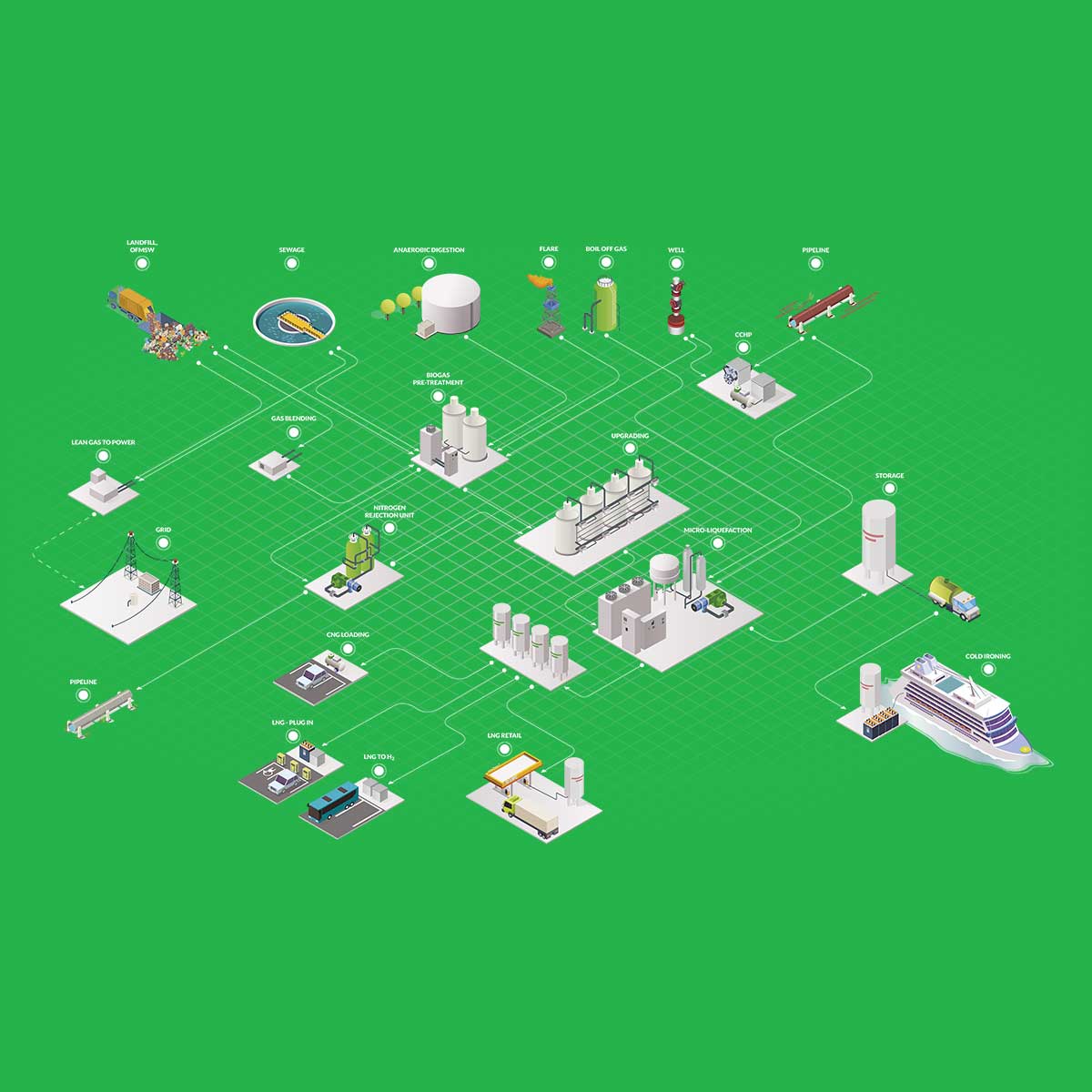 Infographics
Committed to designing a sustainable future, the brand has innovation as its main and positioning feature.
In support of Ecospray's dynamic flow, we proposed a series of special projects in support of the brand image, aware of the fact that communication must also reflect the soul of the brand.
Hence the need to convey the idea of ​​the future also through our work. Like how?
For example using video, and also with an animated infographic describing the entire supply chain of their newest renewable project, useful for totems, mobile, site, and presentations: an extremely easy and clear way to tell cutting-edge engineering systems through the graphic language.
The content was therefore usable by everyone, both by sector targets and by non-specialist targets.