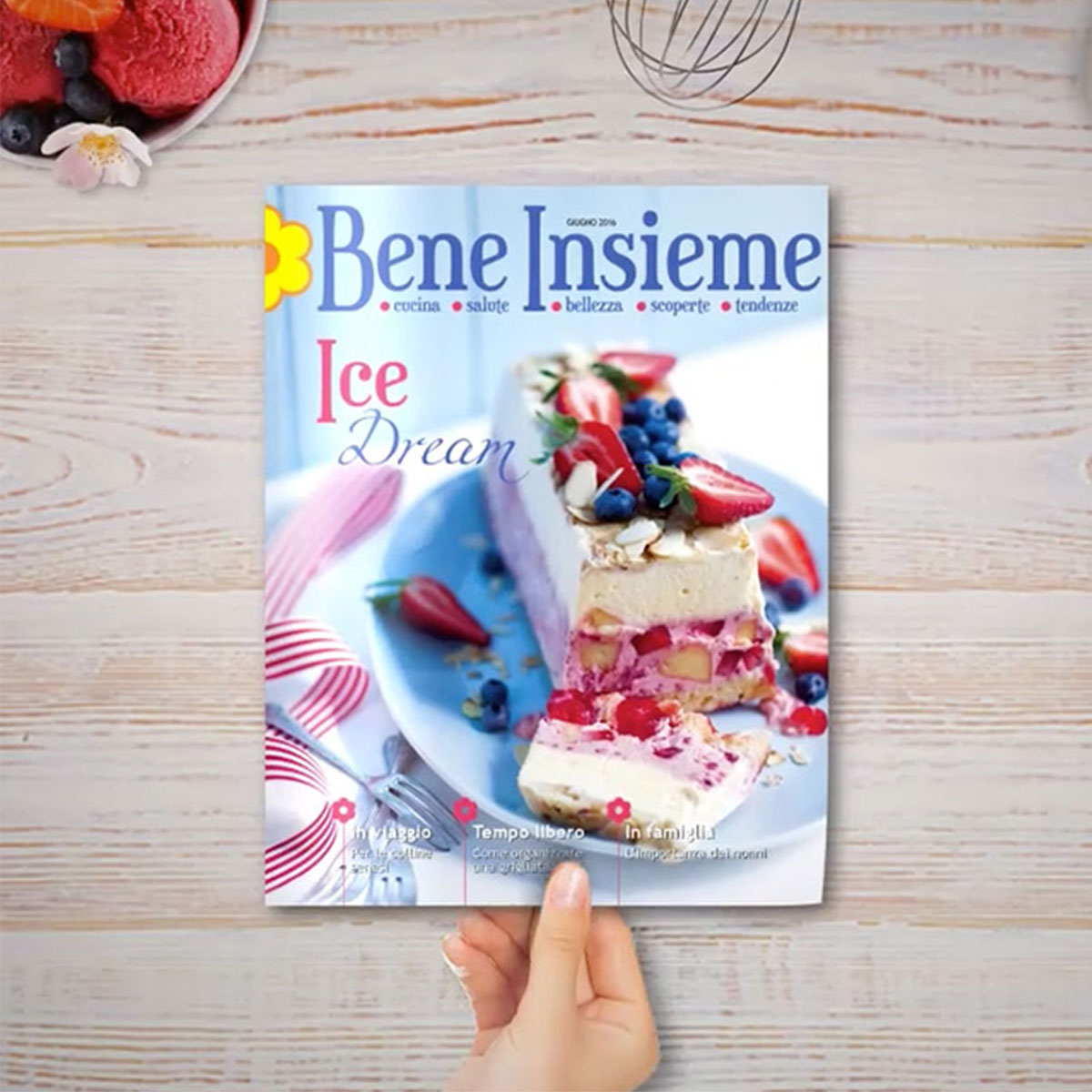 The Joy Of Togetherness
Bene Insieme Magazine for Conad
Discover the Bene Insieme Magazine, recipes, lifestyle and much more.
Industry
Partner
Day One S.r.l.
Erika Muscarella
Ileana Ricci
Bruno Buzzo
Duri Bardola

Category
Brand Image, Brand Strategy, Publishing
Tag
Brand Experience, Copywriting, Creative Direction, Digital Marketing, Editorial Design, Illustration, Photography, Video,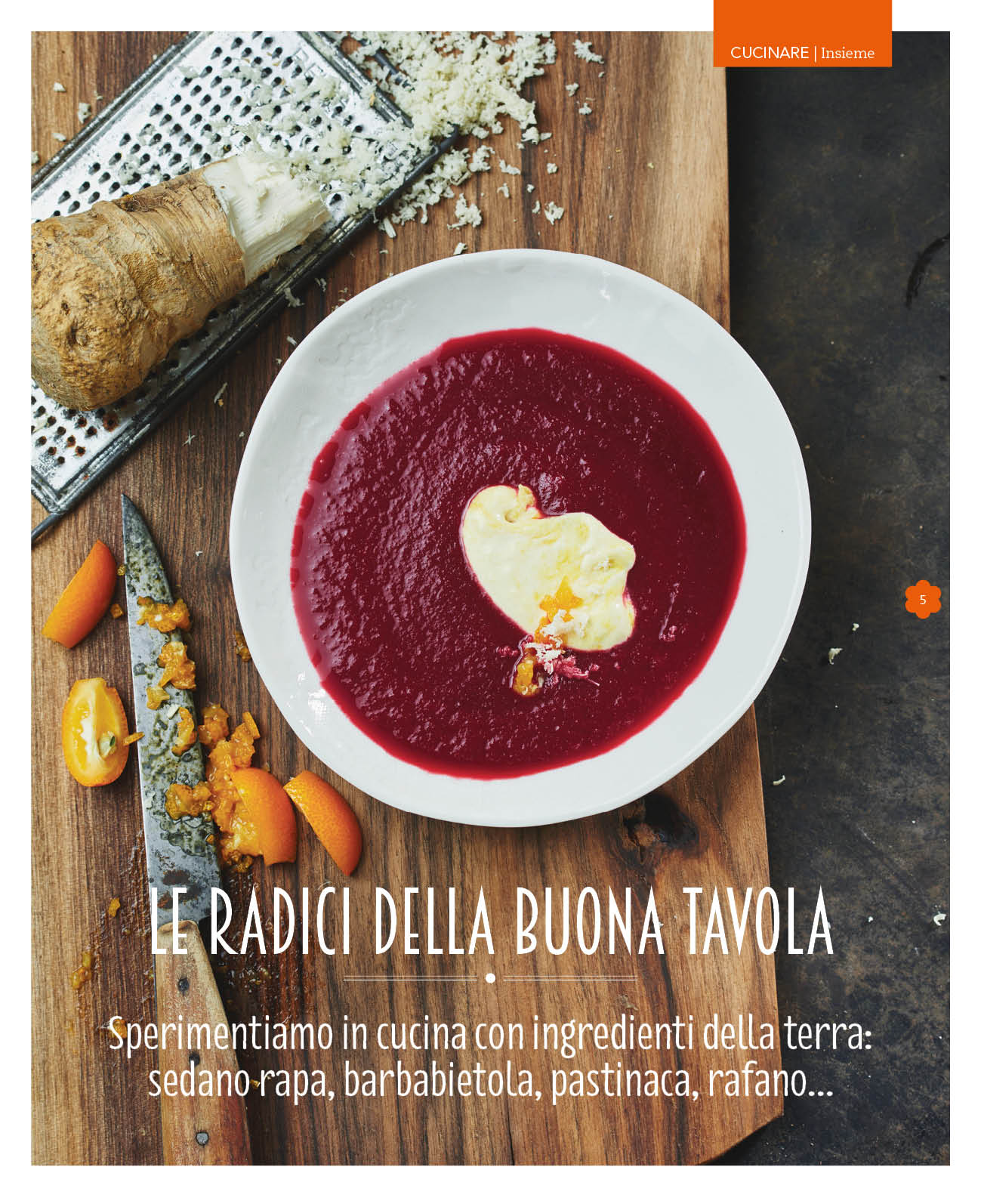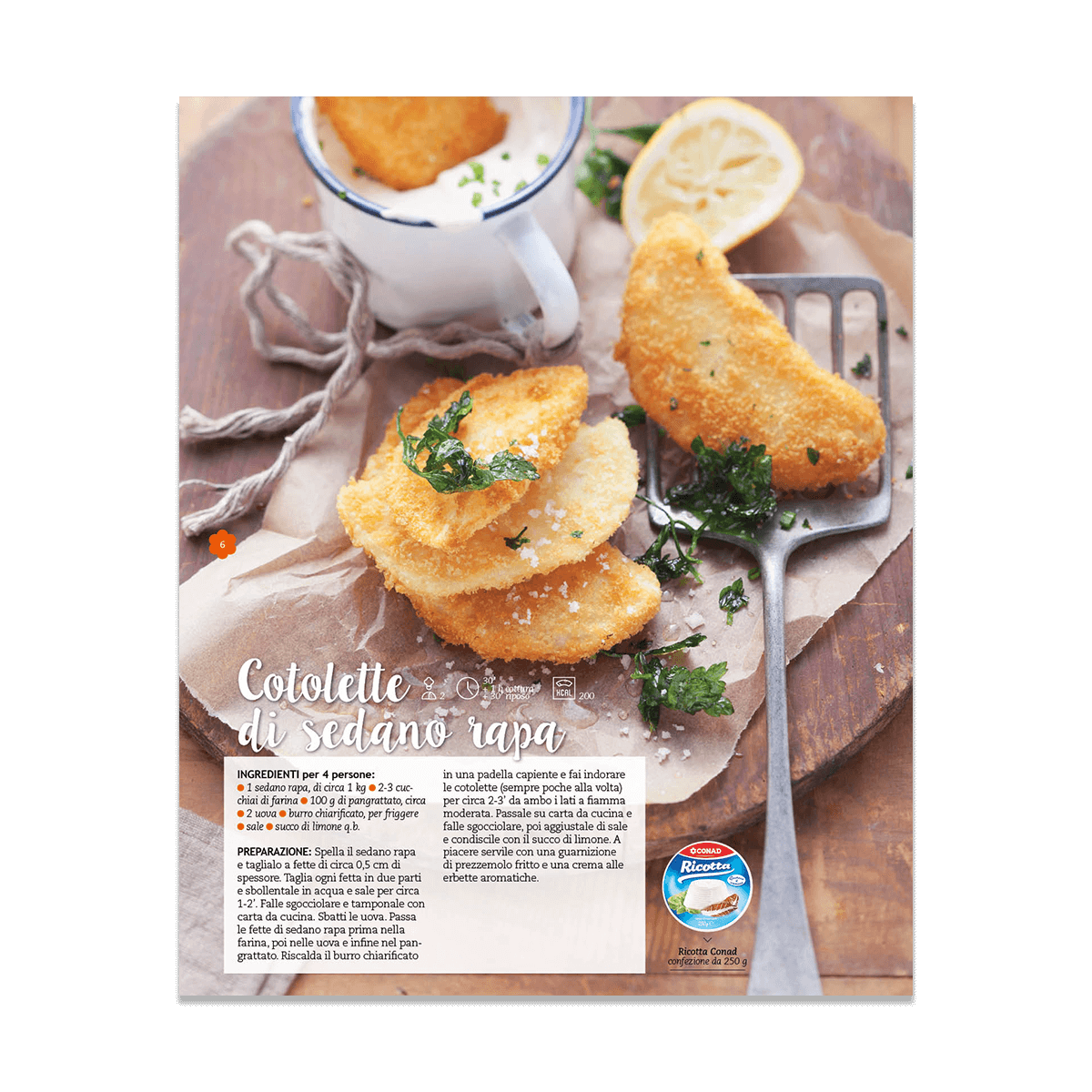 A journey in Food
Over the course of a twelve year long journey we have created a very important editorial product.
And by integrating several digital and experiential innovations, we have maintained a sense of authentic care and cosiness for the brand.
Most importantly, we have contributed to keeping CONAD, one of Italy's major large-scale retailers, close to families in their daily lives.
foodies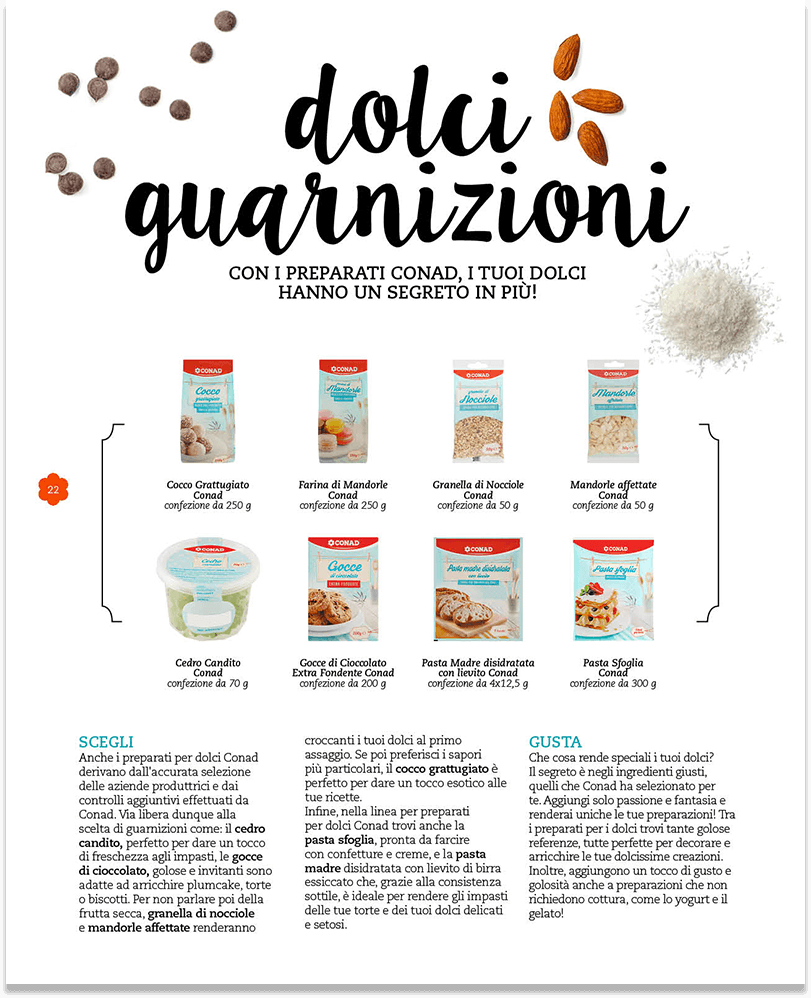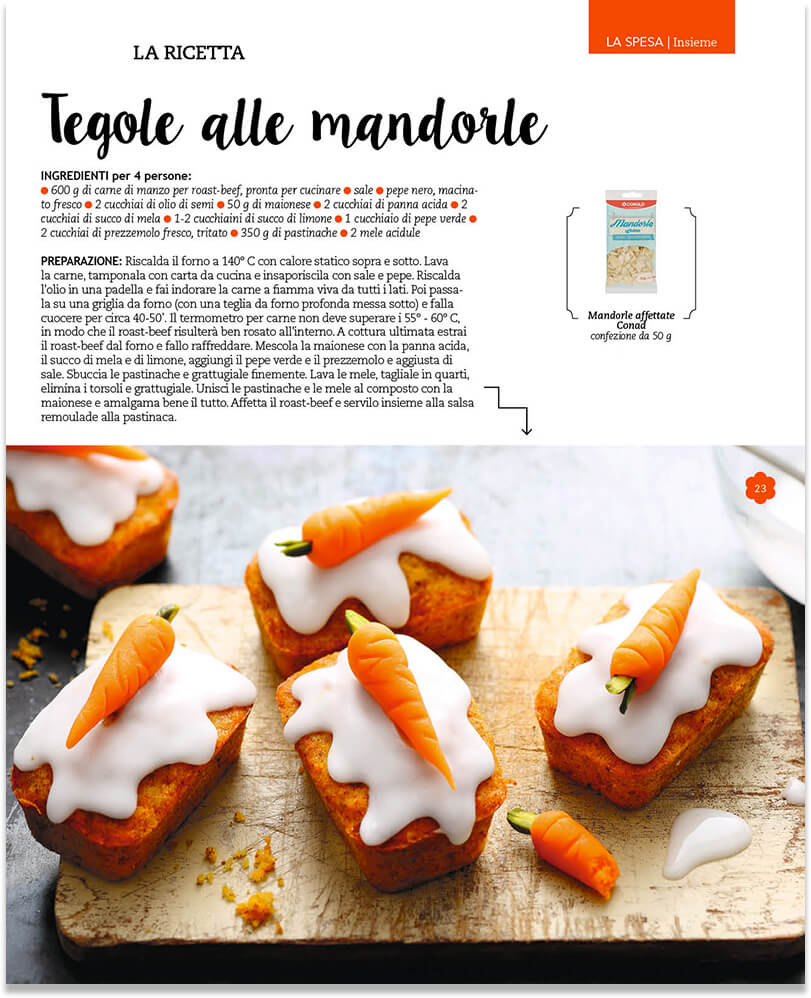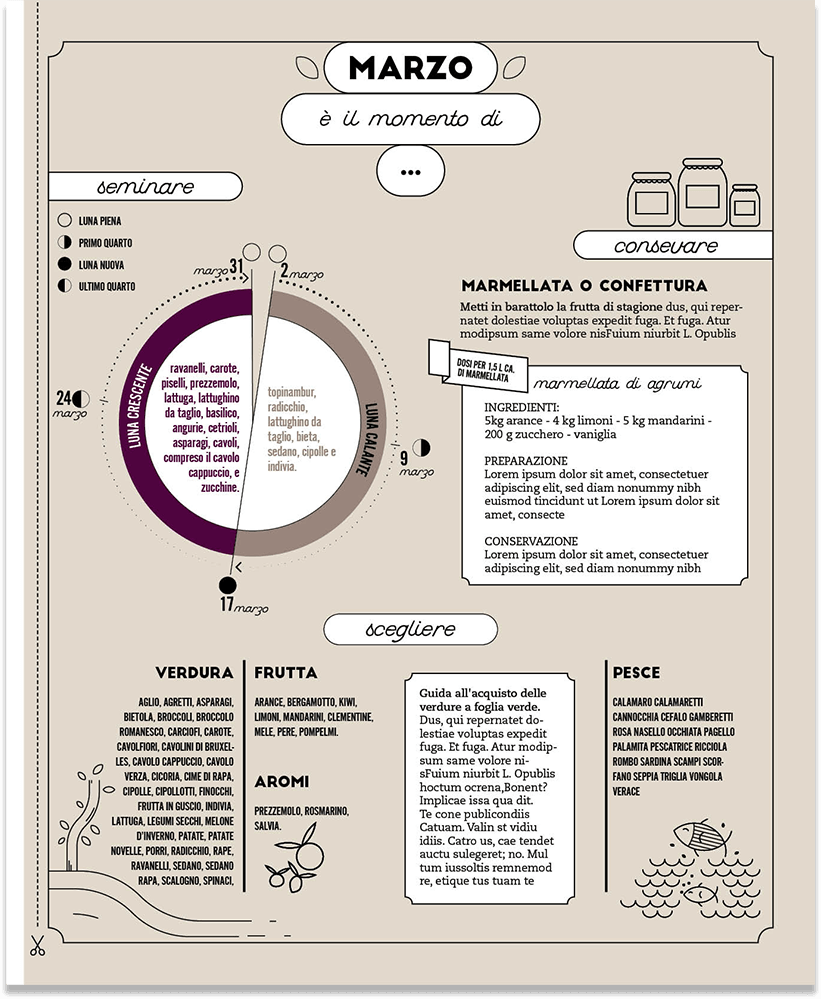 tutorials
A print magazine.
Bene Insieme is produces 10 issues per year, each edition consists of 64 pages and one-million copies are distributed in CONAD supermarkets across Italy.
The magazine includes several sections, and covers the following topics: cuisine, home décor, lifestyle, beauty, outdoor activities, DIY activities, current events, puzzles and horoscopes.
For each edition, our team designs the magazine's layout, creates illustrations and writes original and engaging content, with the exception of content curated by our team of faithful experts – which includes a dietitian, a gynaecologist, an educationist, a lawyer, a veterinarian and a horticulturist.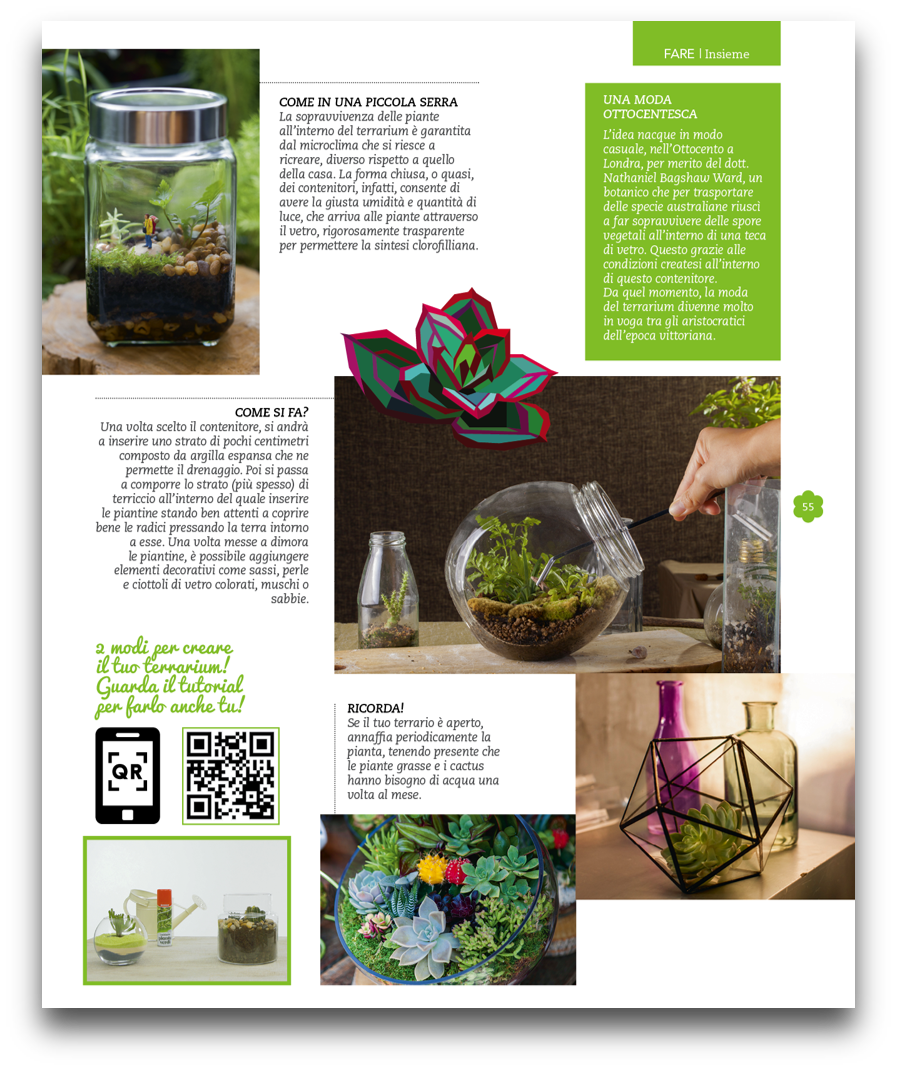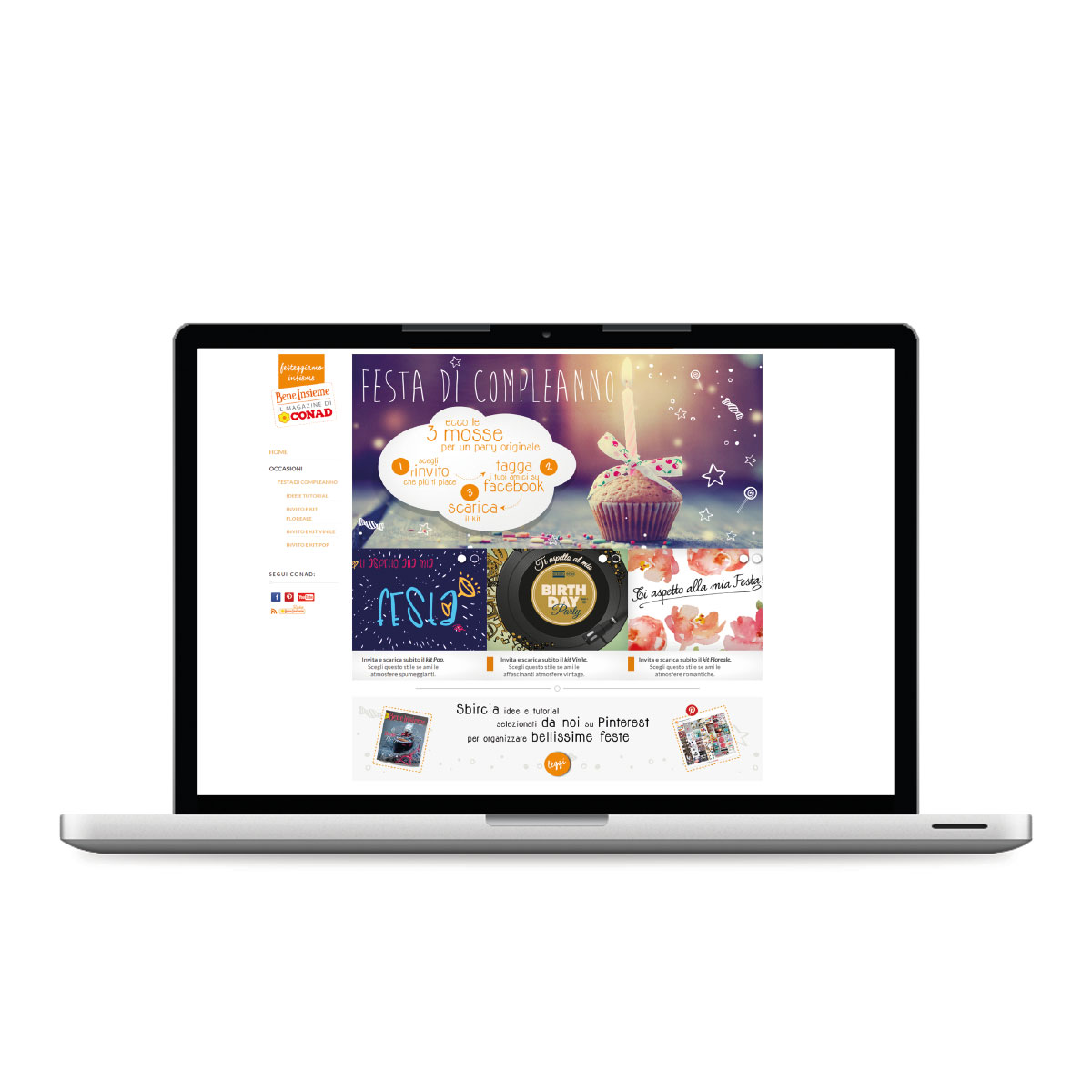 A form of digital creativity.
Each month, we create and produce several forms of interactive content and videos which can be accessed with ease by scanning QR codes in each section of the magazine; from micro-recipes to home décor video-tutorials, there are plenty hidden gems to discover!
We also create, design and develop digital initiatives which allow readers to download free printable goodies or participate in contests when there are special occasions.
Contest
A matter of social media curation.
For several years we have also managed Bene Insieme's Facebook and Pinterest pages, the core social media channels on which CONAD operates. Currently we engage more than 320K fans with finely curated editorial plans filled with lively and entertaining formats, genera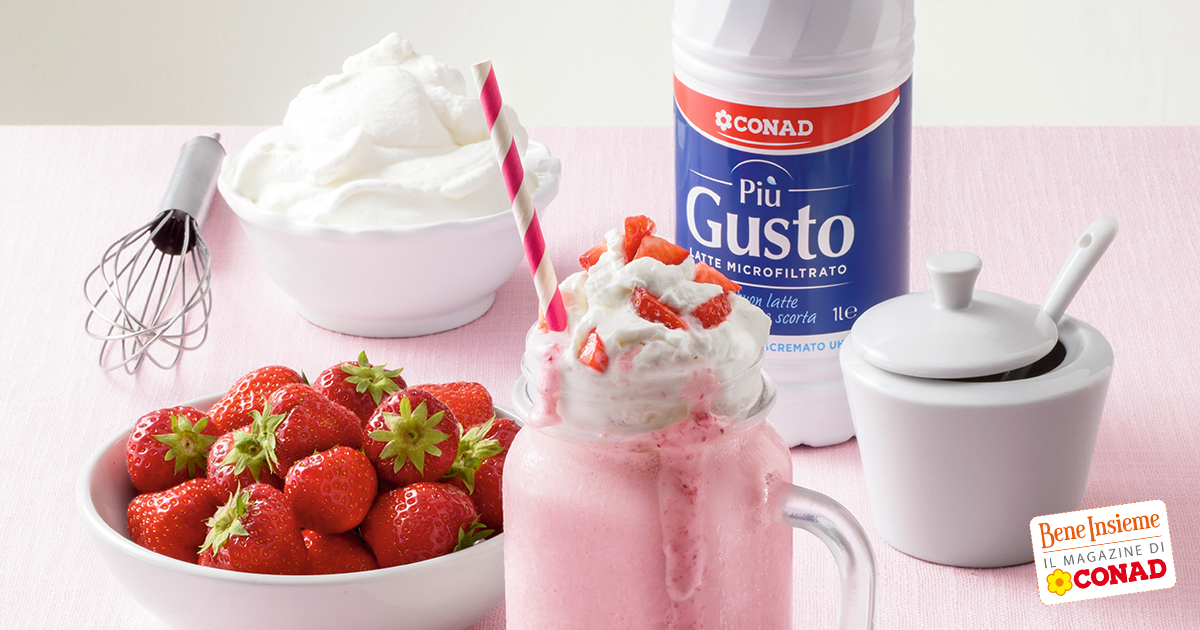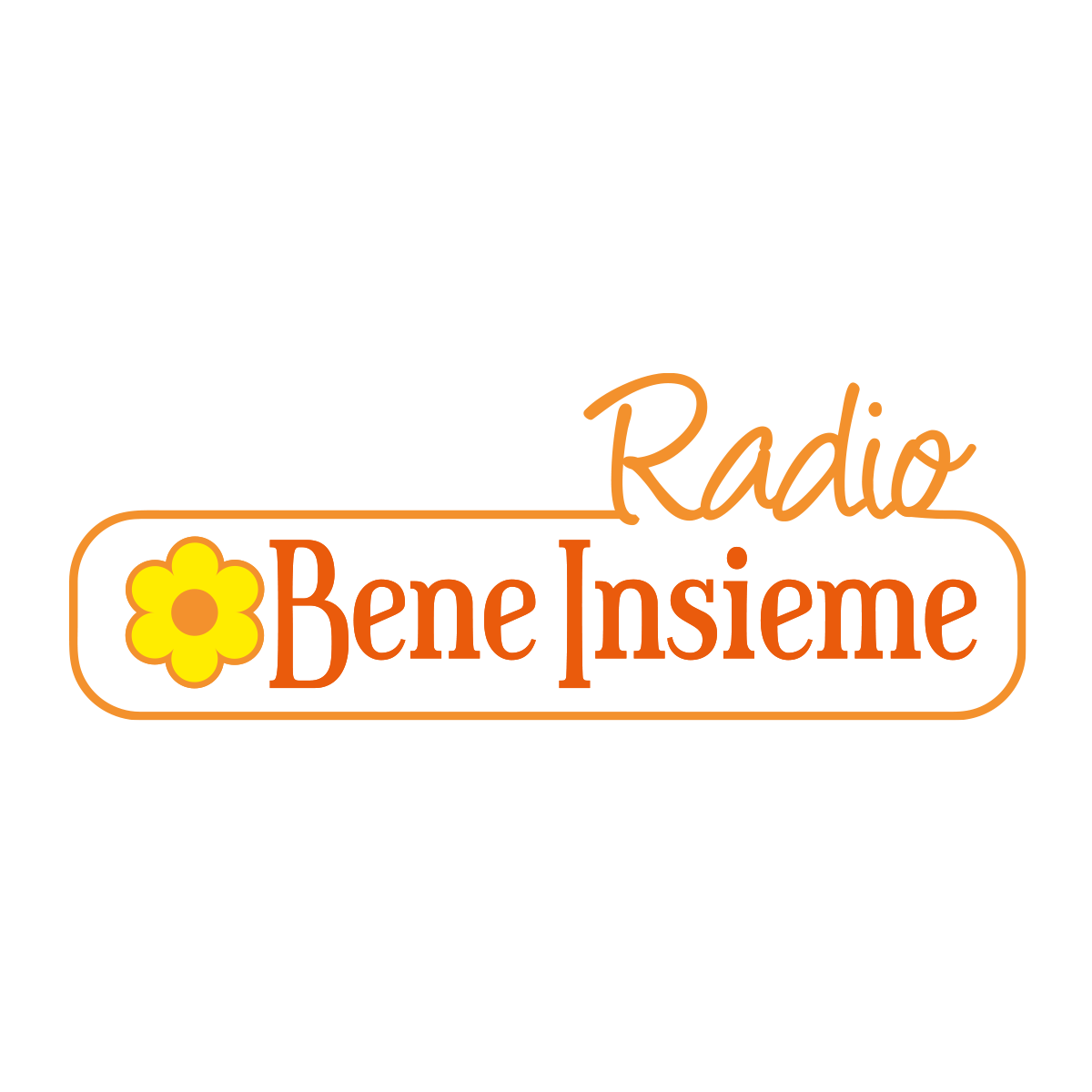 A radio, too!
Last, but not least, Bene Insieme also produces a radio channel for customers to enjoy in CONAD supermarkets as they shop. We personally handle the radio schedule, crafting jingles and writing scripts for each of the programmes — which are coordinated with the main topics in the magazine.