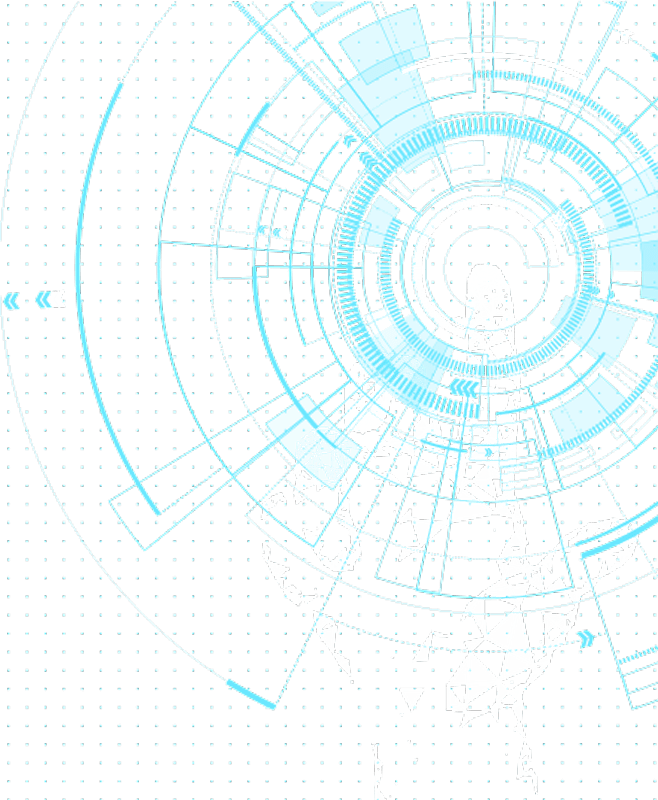 DiscoverIT Digital Magazine
IT Projects explained – well.
An internal communication project designed to foster collaboration between IT Department and all other Carnival Corporation teams.
Industry
Partner
Day One S.r.l.
Giorgio Barroccu

Category
Publishing, UX/UI Design, Video
Tag
Content Management, Copywriting, Creative Direction, DEM, Publishing, Video, Web Design,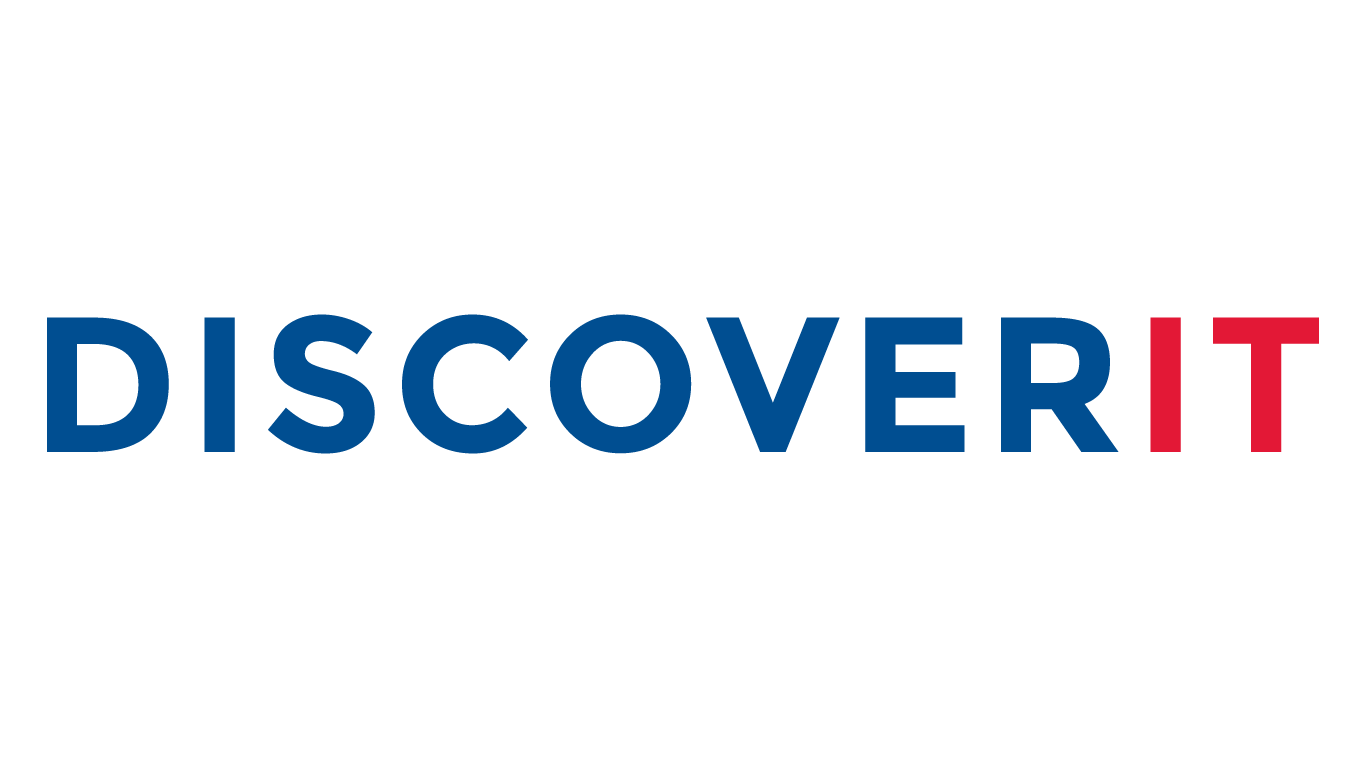 The Context
Carnival Maritime IT is a complex department within Carnival Corporation, whose application and systems projects involve and spread across Carnival Brands and Ships.
In fact, Carnival Maritime IT develops technological solutions dedicated to support Marine and Navigation, Asset, Crew, Security, Operation and New building and Refit Functions and Management.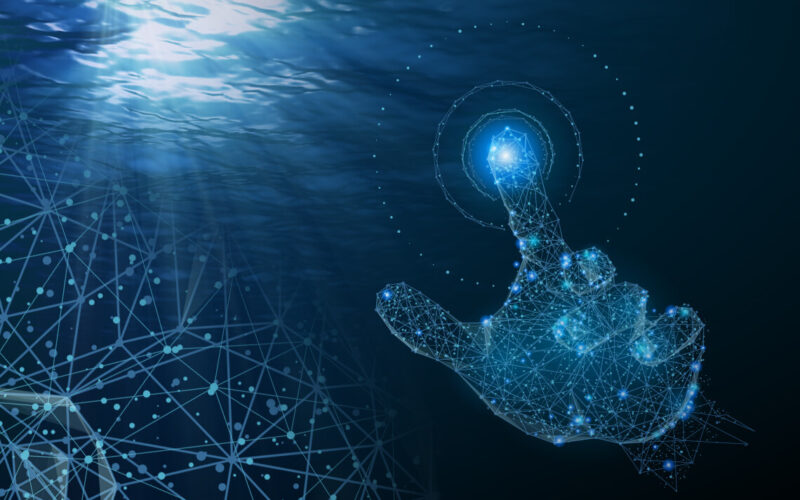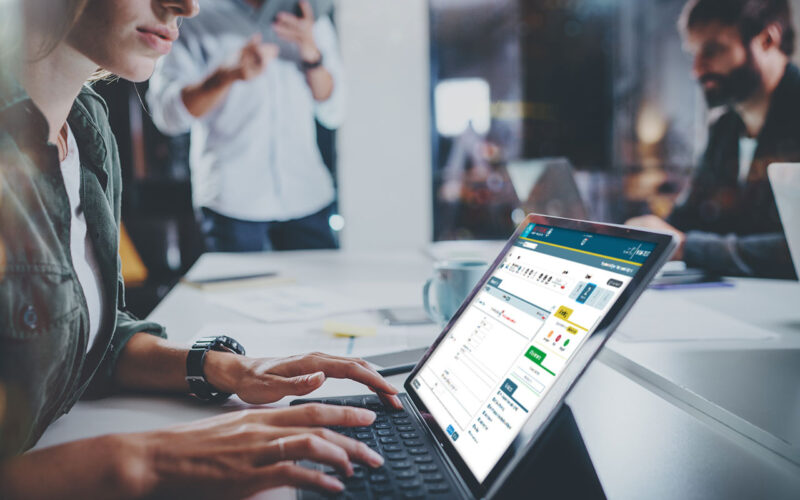 The Challenge
The main goal is to foster transparency and communication and promote a closer collaboration and reciprocal awareness between business and IT departments: all this at Ship, Brand, Group and Corporation level within Carnival Corporation.
But all these people are very busy and not particularly inclined towards reading long and complex application manuals.
This is why we thought about a solution to spread awareness in a very digestible way first, then interested parties could dive deeper in any topic by talking to the right person in the IT Team.
How we faced it
DiscoverIT, the solution we designed is an online magazine publishing a quarterly issue with 10 articles.
Each issue is accompanied by a highlight newsletter that is sent to all interested colleagues.
The platform is a mobile first web application allowing users to access the content anytime, anywhere as longs as they're connected to the Carinval Network.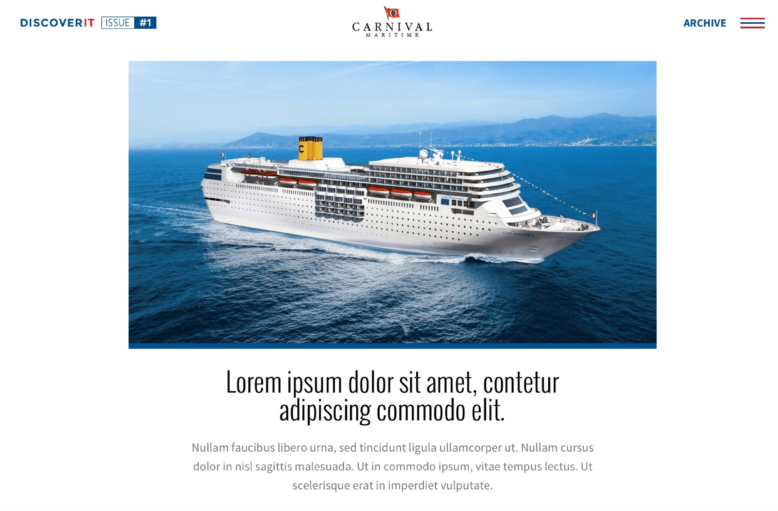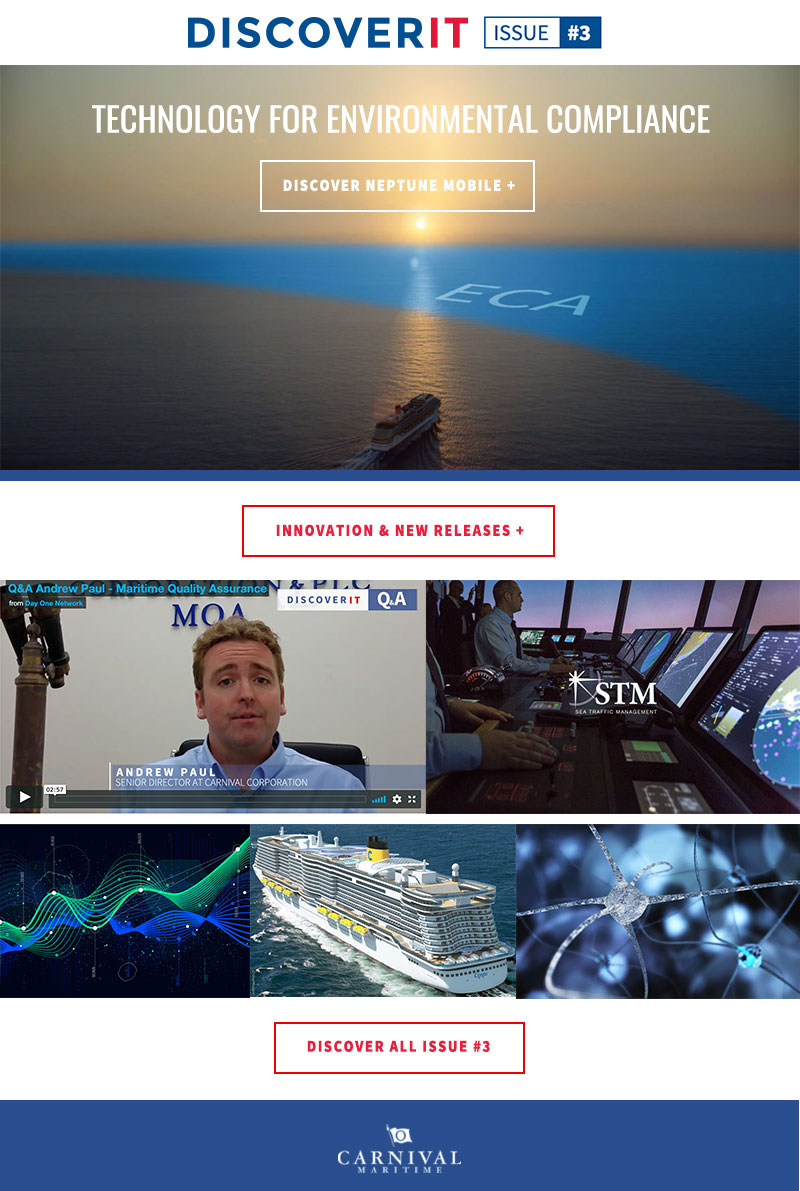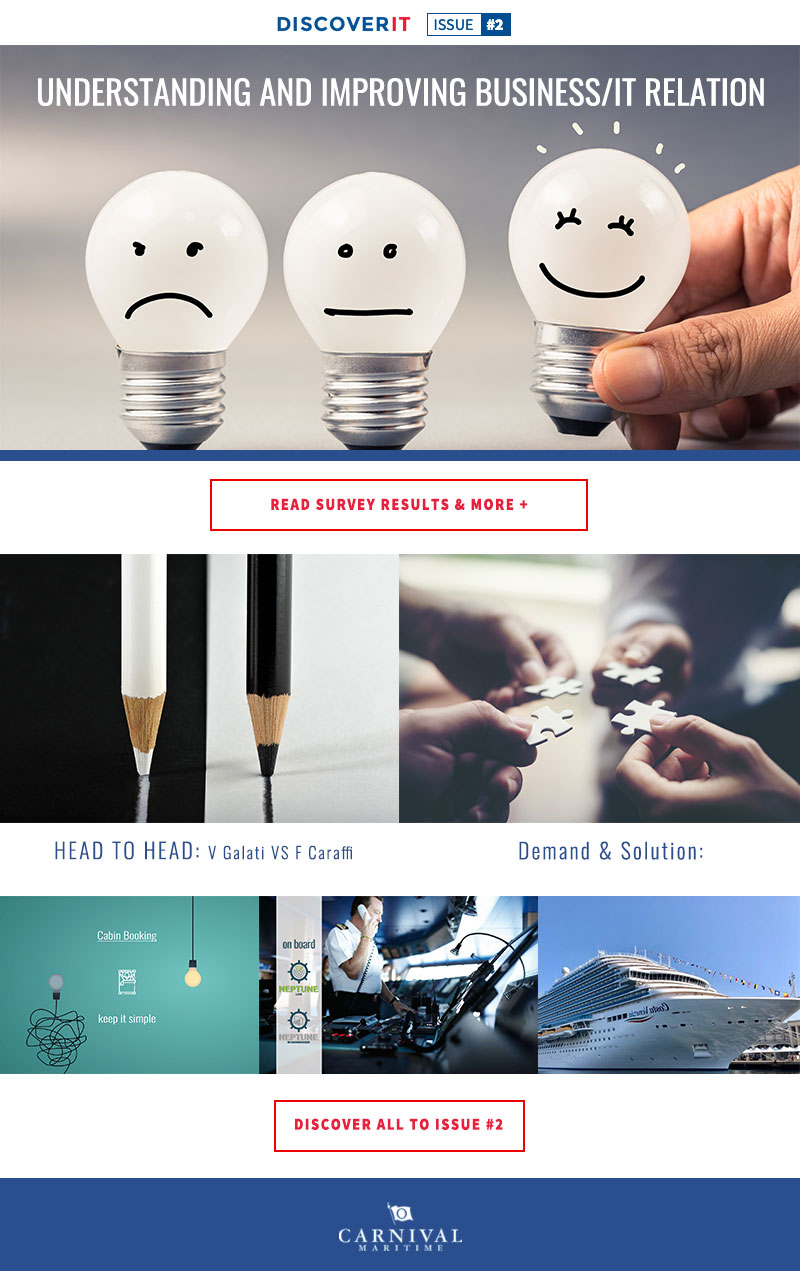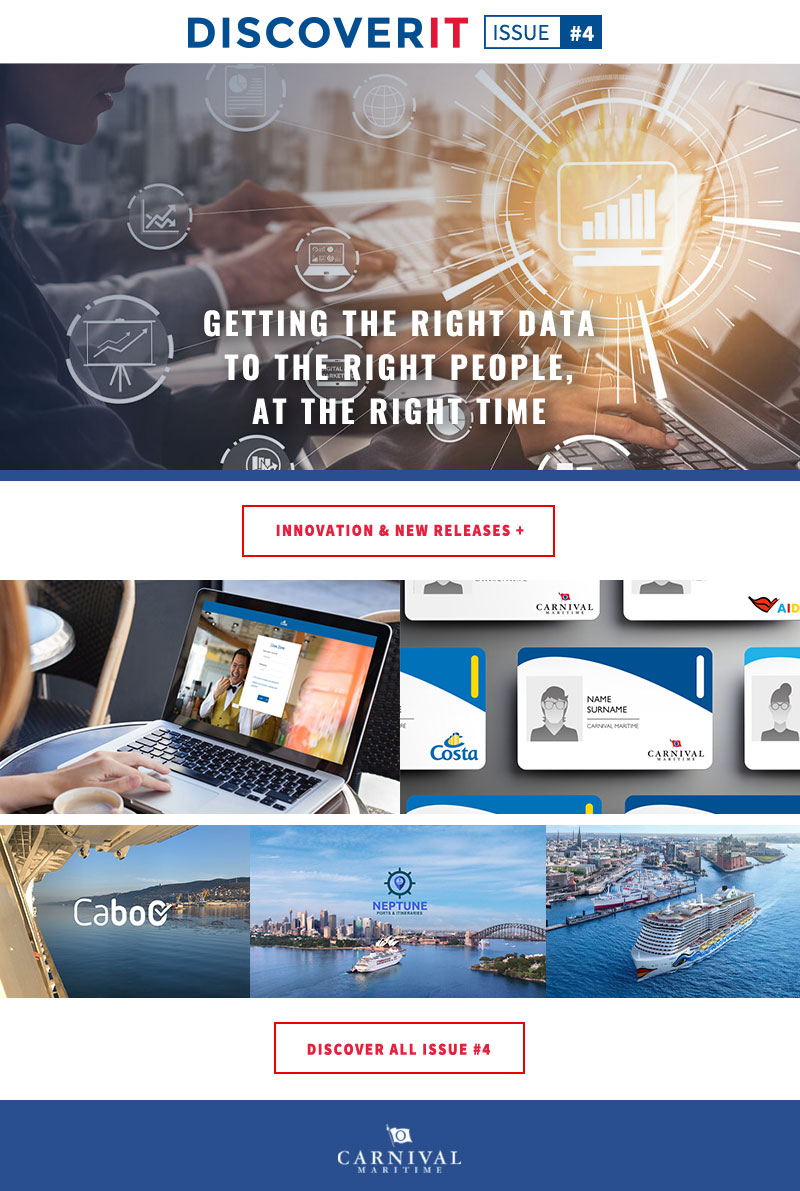 Awareness Equals Engagement
But it's the content that matters.
In fact, each article is created with the participation of IT Personnel and Business Owners both, and each perspective is told, as well as challenges and results achieved by working closely.
Everyone involved showed an understanding of the project capacity to enhance group engagement and group respect of each other issues.
DiscoverIT interviews, double interviews, video focuses of 60 seconds, in depth articles exploring all the complexity of a project were read and appreciated by the target: from company VPs ashore to Maintenance personnel onboard.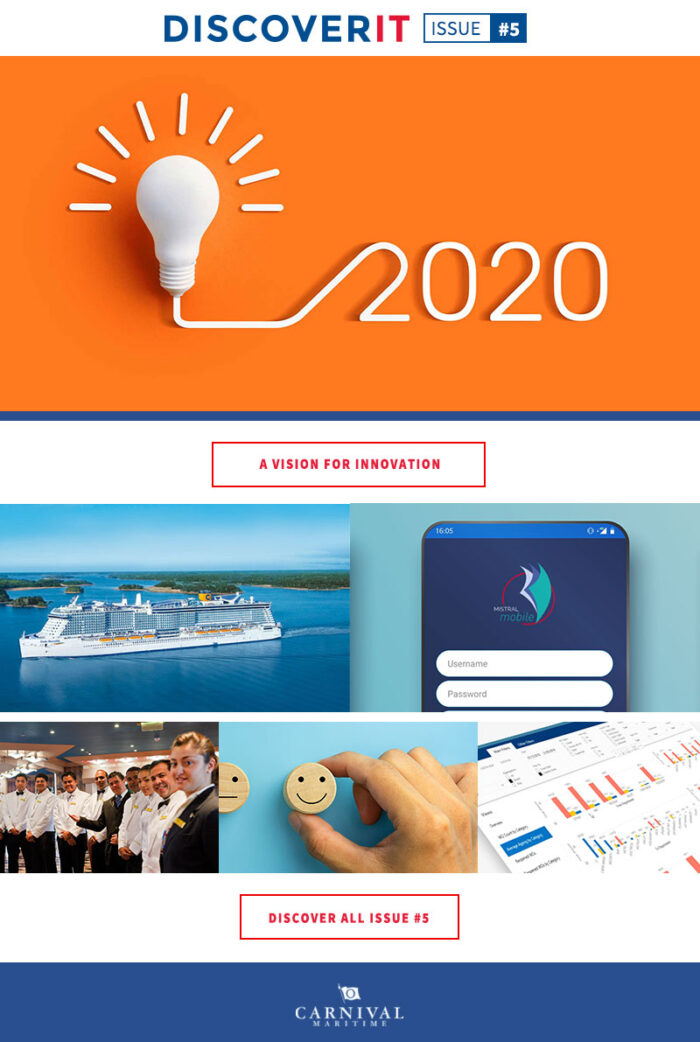 The Results
The results were astonishing.
From the very beginning we generated a CTR of 70% on the launch emails of each Issue.
This is a lot even for an internal communication project, especially one talking about IT.
By the end of the second year the CTR had grown to 90%.