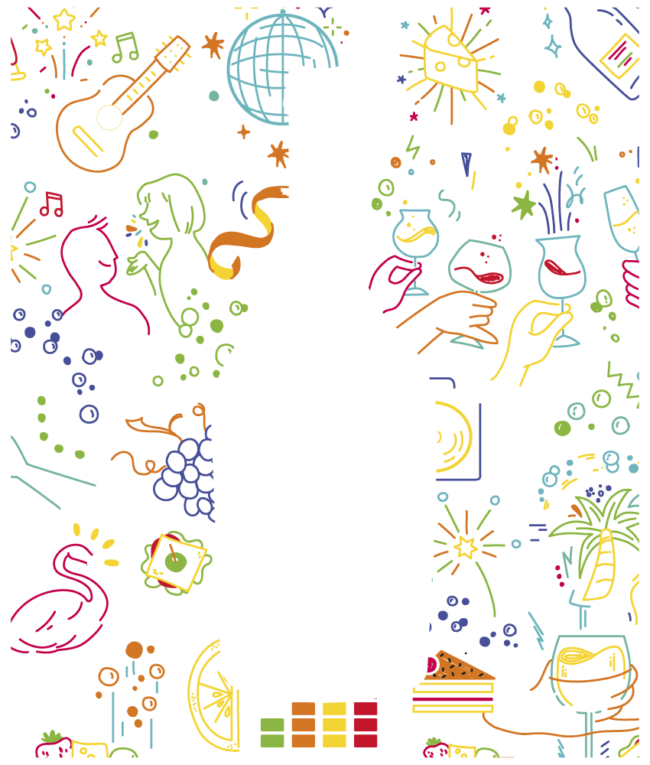 The Strings Launch
Sparkling Pleasure in Piacenza
Il Poggiarello launches its new sub-brand, "The Strings," with an innovative marketing campaign.
Industry
Partner
Day One S.r.l.
Kinopatia
Bruno Buzzo
Duri Bardola
Gianni Manca

Category
Brand Strategy, Media Strategy & Planning, Promotion & Events, Video
Tag
2D Motion Design, Adv Campaigns, Art Direction, Creative Direction, Events, Illustration, Social Media Campaigns,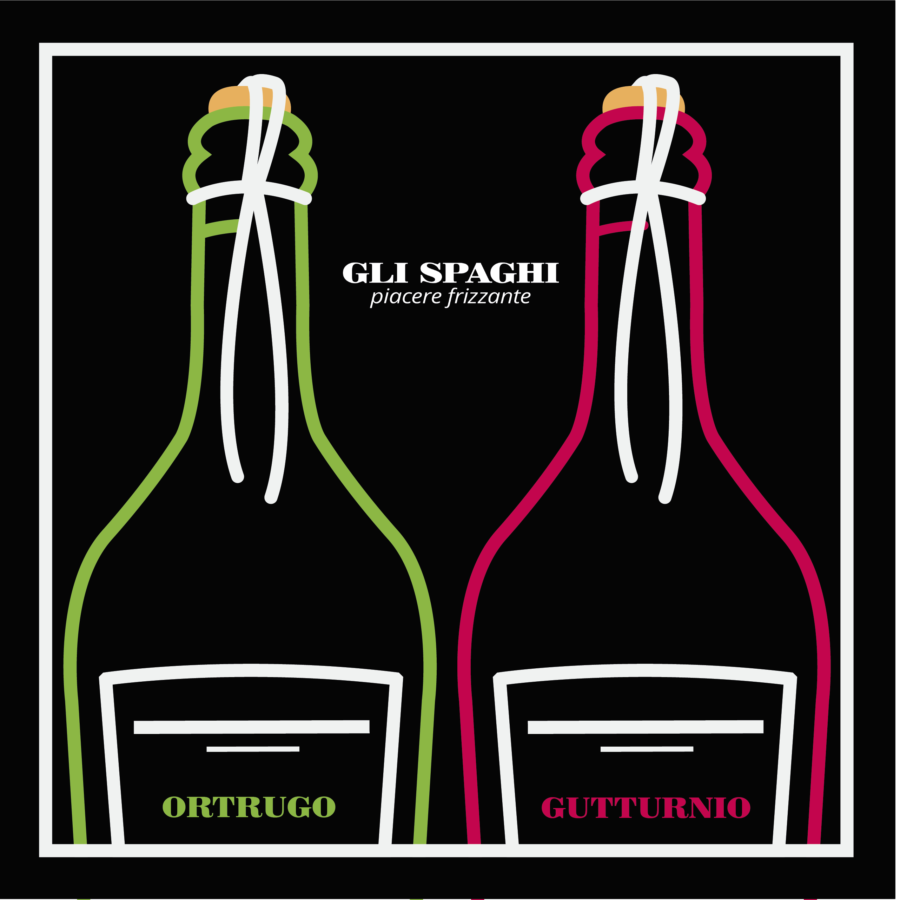 Il Poggiarello is a winery in Piacenza, part of the F&P Wine group, committed to preserving local grape varieties. Among their products, two sparkling wines, Gutturnio and Ortrugo, stood out with their unique closure of a cork with string.
Challenge
F&P Wine group wanted to expand brand awareness and target market for these two wines at a national level.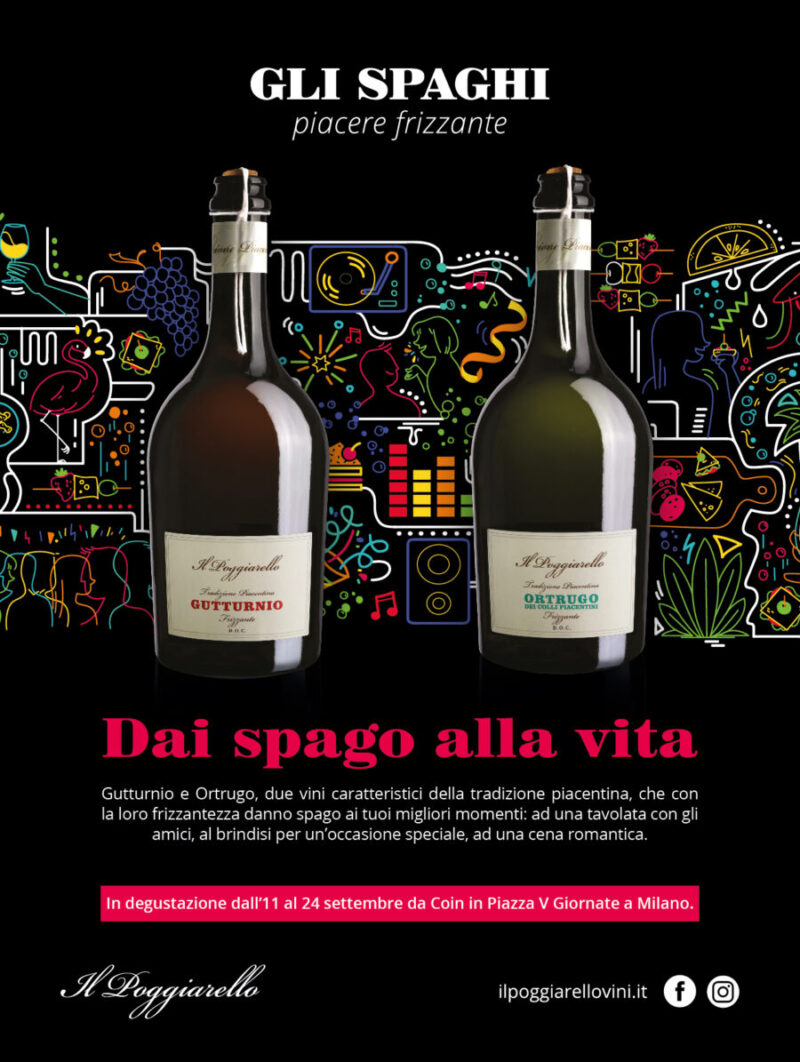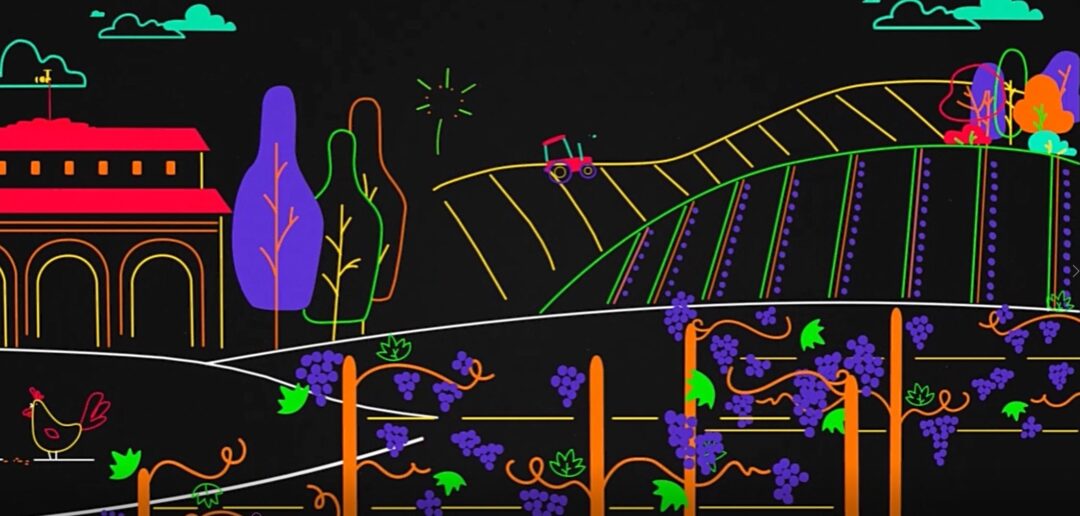 A 20-second video was created to immerse viewers in the world of sparkling pleasure, showcasing the black background, neon lights, and jazz music. The video was made using a mix of 3D and 2D animation techniques.
video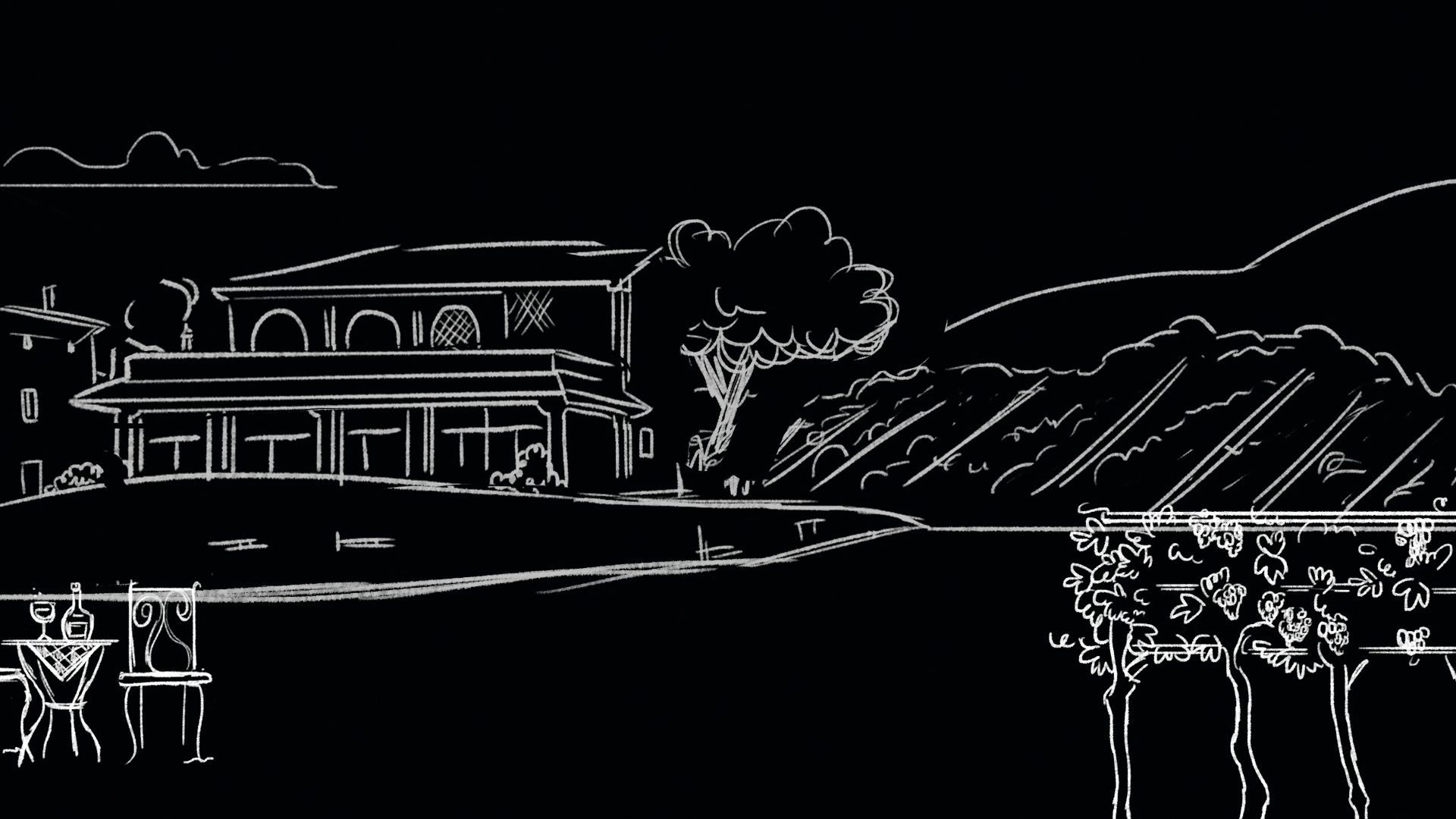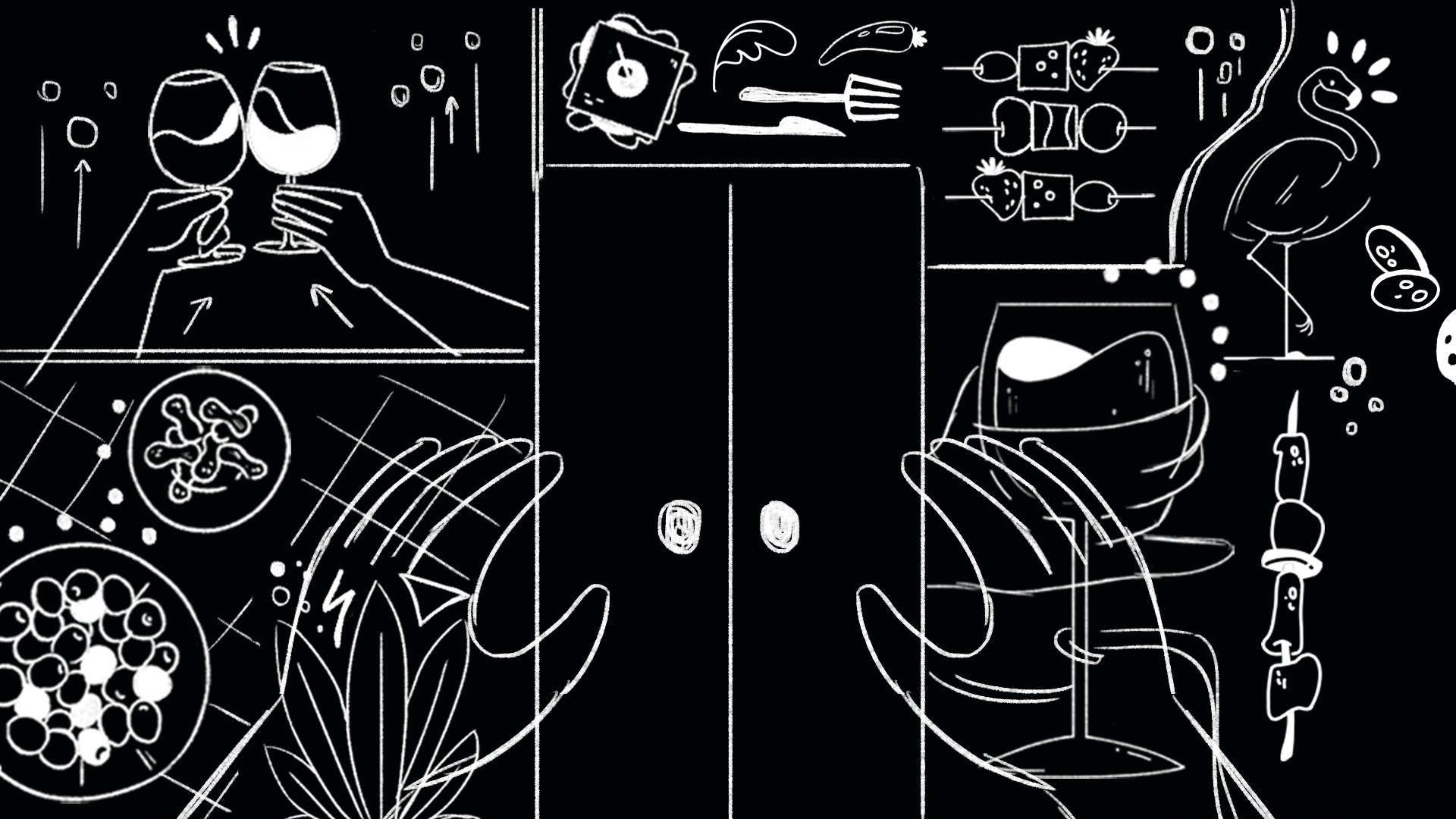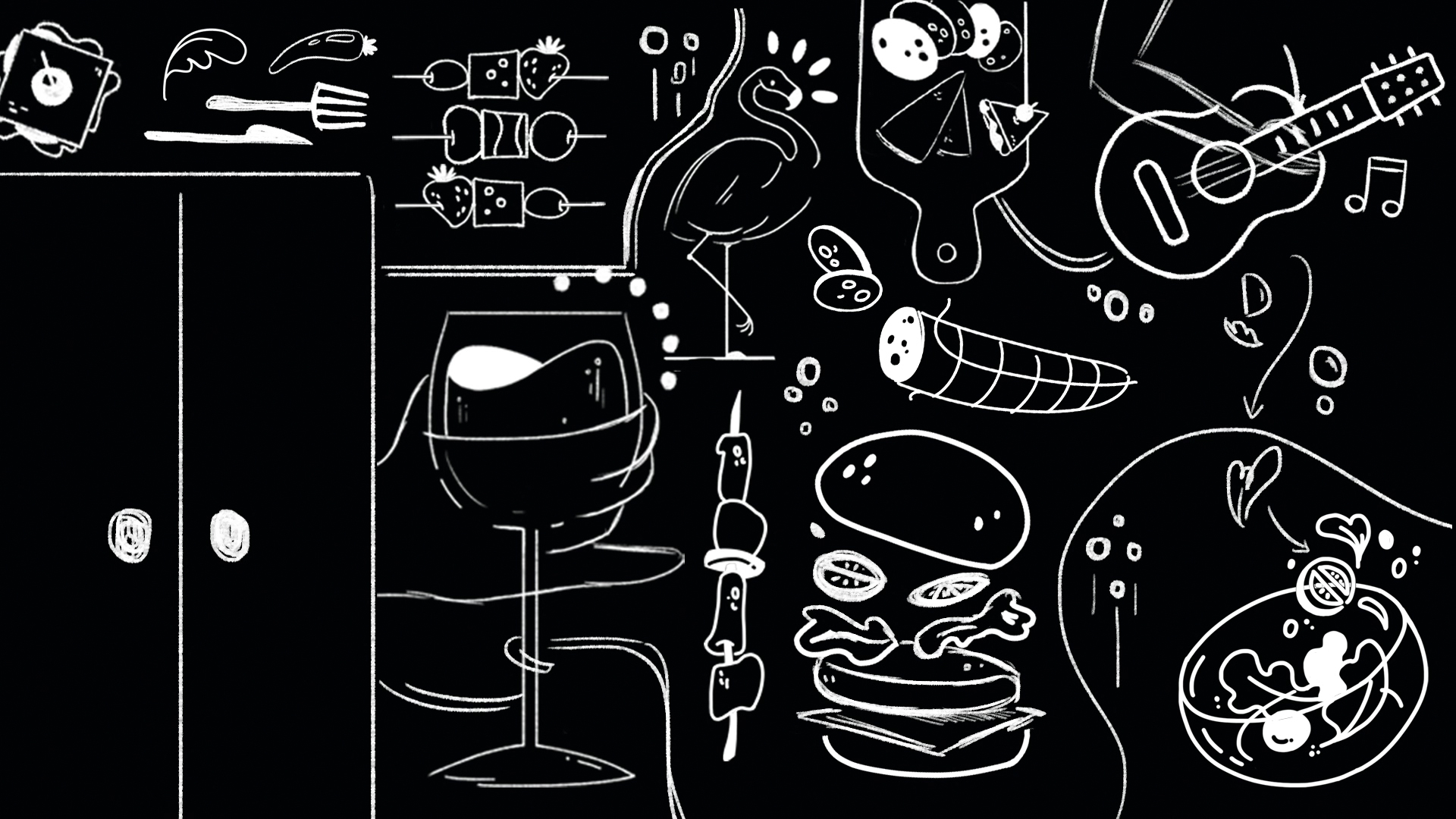 events
To support the launch of "The Strings," an event was held at a Coin store in Milan, with the main window featuring the new branding, a corner for tasting and purchasing the wines, and elevators covered in the new branding. A teaser campaign was also run on social media, and a national radio announcement with an ironic and playful tone was aired just before the Christmas holidays.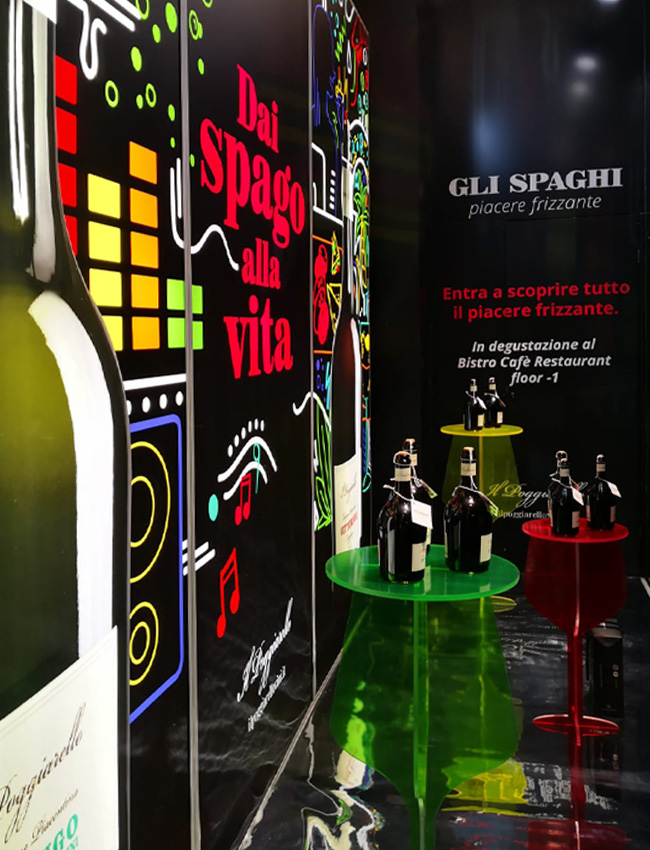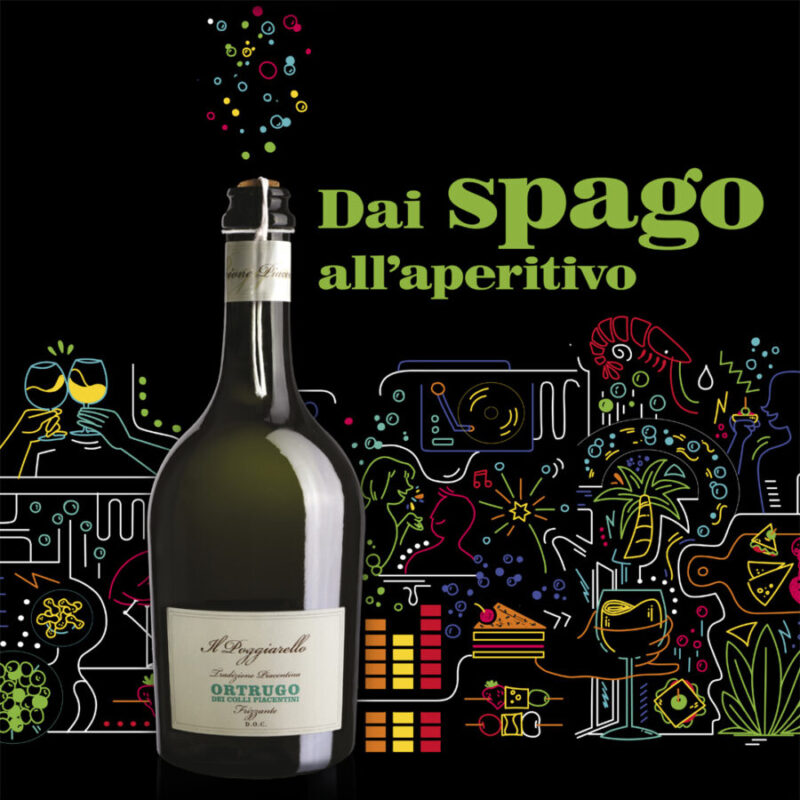 We positioned "The Strings" with the tagline "Sparkling pleasure" to effectively convey the common characteristics of the two products. The communication strategy aimed to blend tradition with modernity, leveraging the bond symbolized by the string closure to create a dynamic call to action.
Results
The Strings campaign achieved differentiation and repositioning for Il Poggiarello and was a turning point in terms of communication and creativity in the industry.