Limited-Edition Sorbetto
We make your favorite sorbet
To gratify Tonitto's very loyal fanbase - who have always updated us on their favorite Sorbetto flavour, we wanted to create a special project to involve them even more.
Industry
Partner
Day One S.r.l.
Eugenio Di Salle

Category
Brand Strategy, Digital Marketing, Packaging Design
Tag
Art Direction, Creative Direction, CRM, Pack Design, Social Media Campaigns,
We always believed client's feedback is key to product enhancement and therefore we asked ourselves "What better way to involve our loyal customers in the choice of a flavor to be produced?"
The Tonitto Sorbet and its simplicity are iconic, which is why the campaign was just as simple and straightforward.
To "pierce" the screen we created eye-catching and POP packaging that would have attracted attention precisely because of its diversity from the well-known Sorbetto line.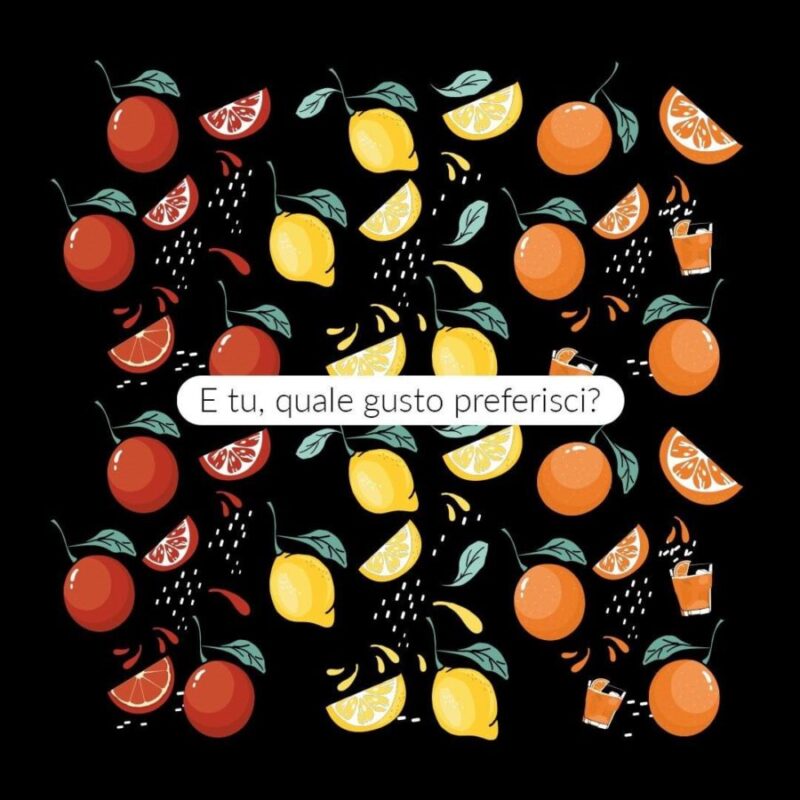 selections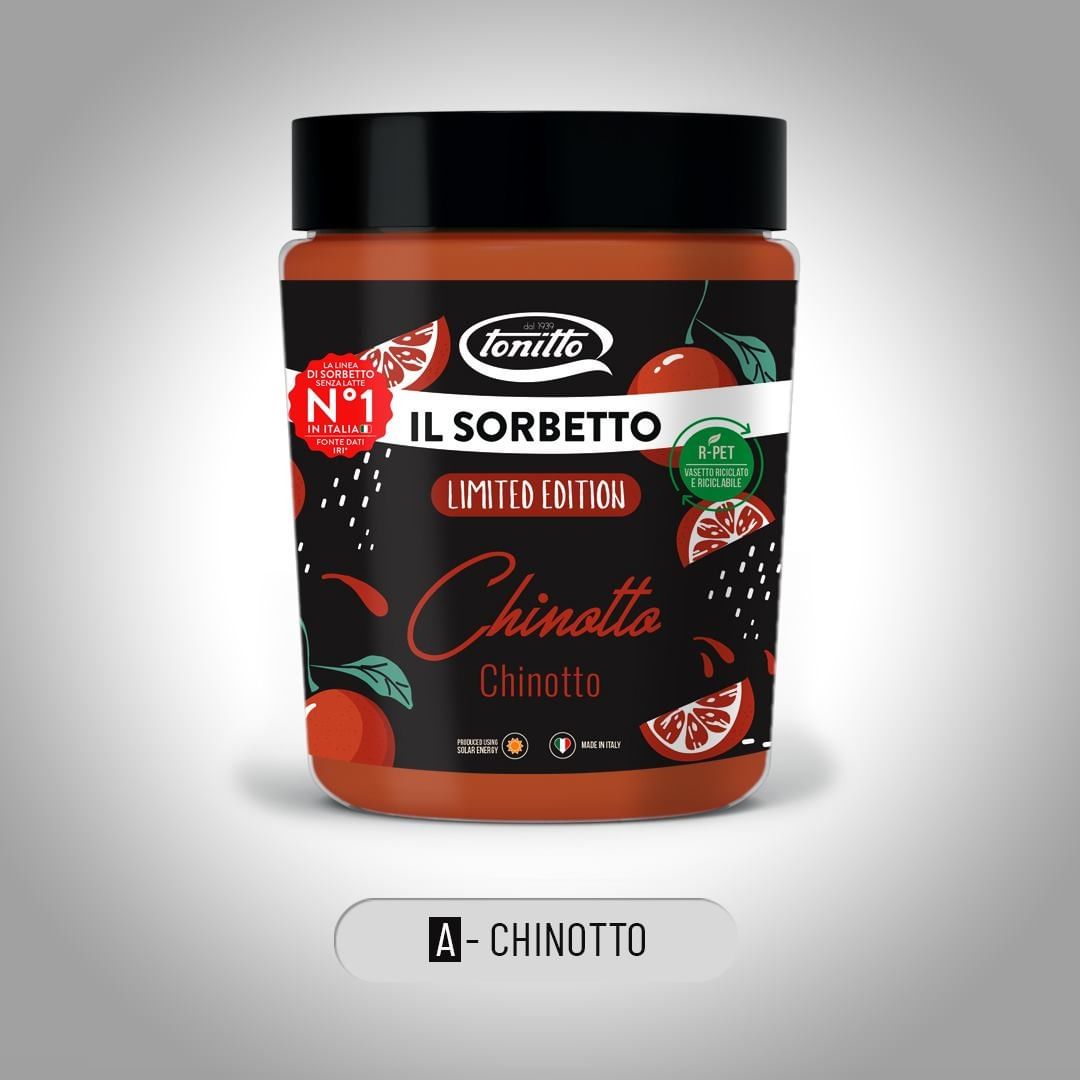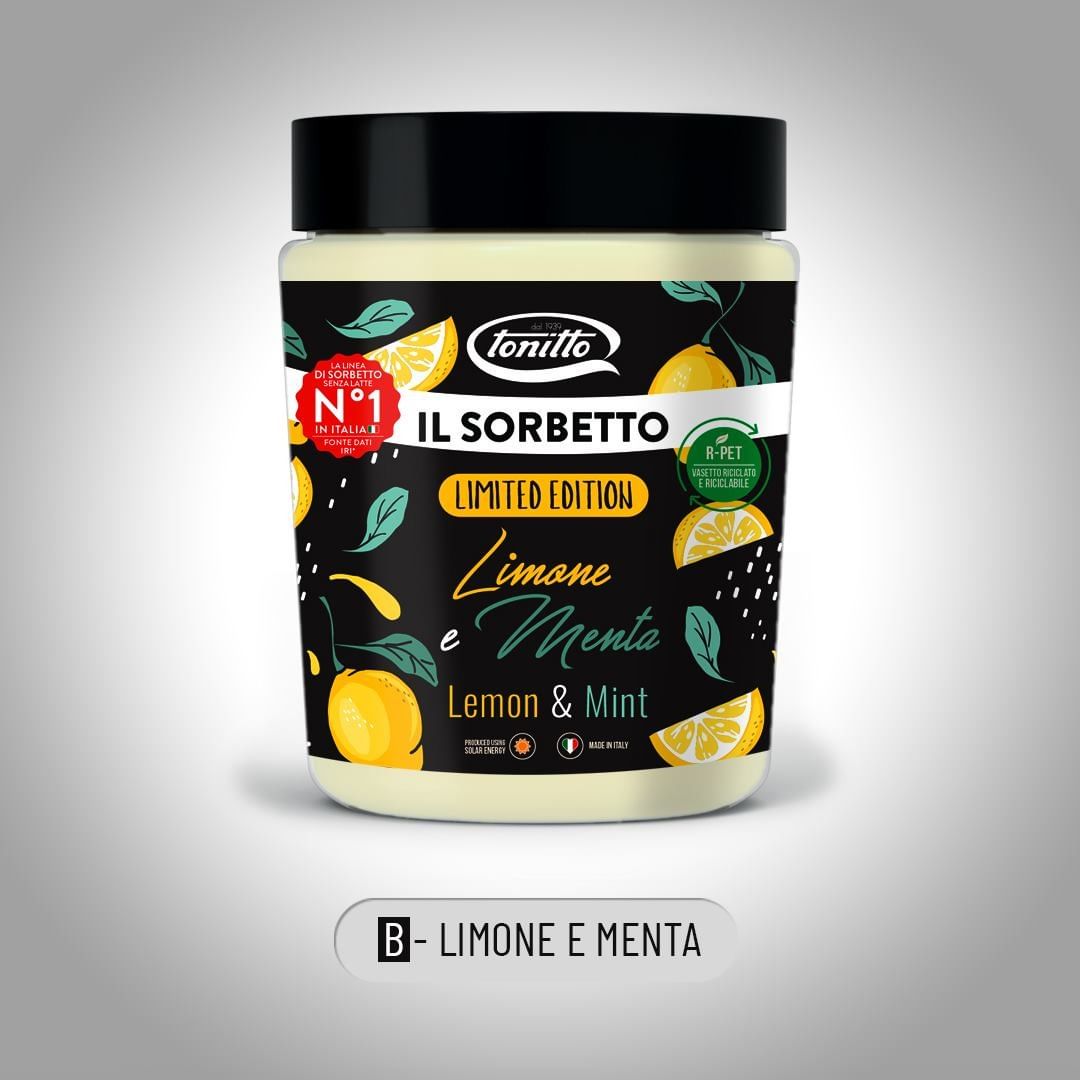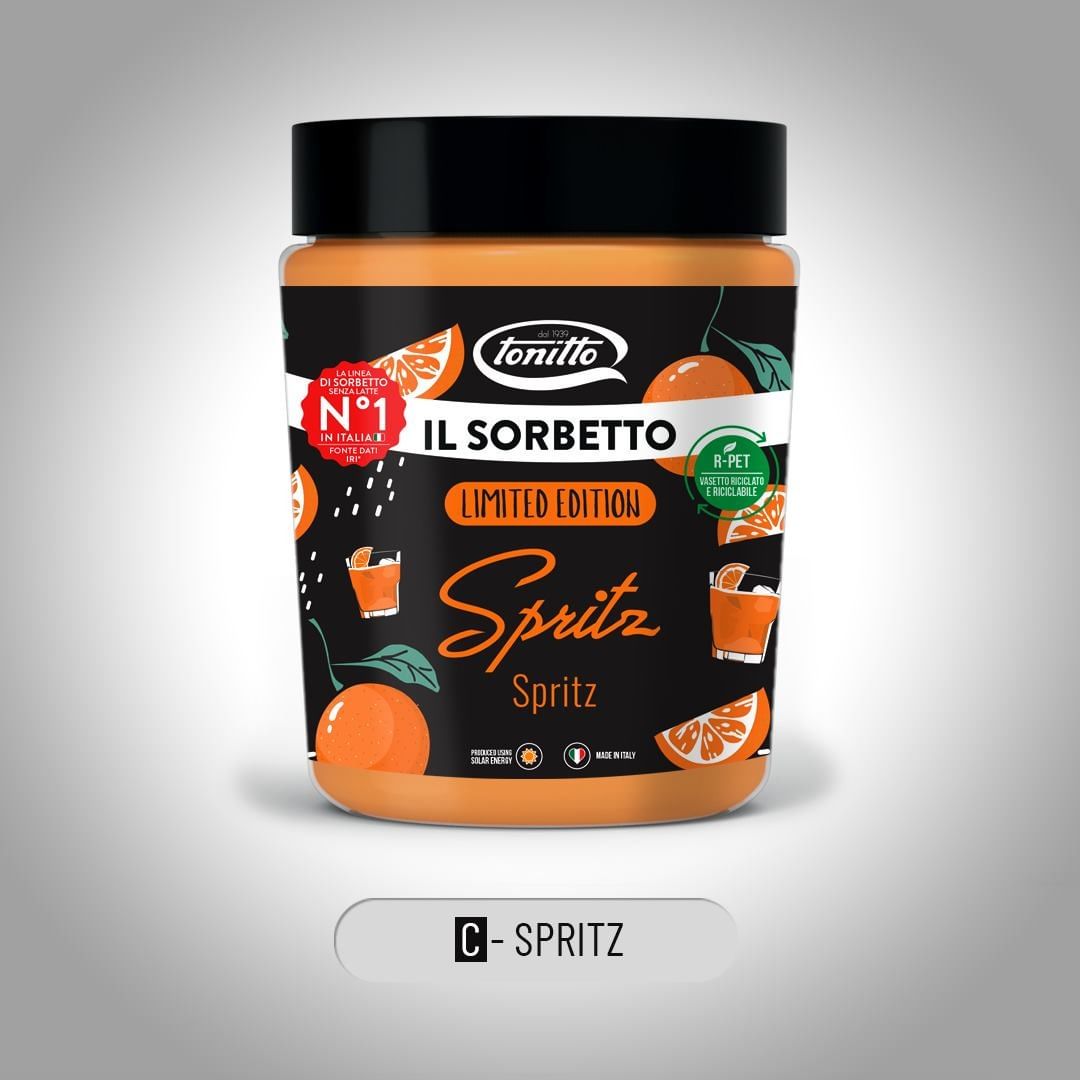 How we faced it
We asked followers of Facebook and Instagram to choose the flavor of the new Limited-Edition Sorbet.
We launched the initiative in December 2020, as if it were an early Christmas present designed for them.
The Post – strictly organic – contained the images of the 3 possible Limited-Edition Sorbets: Chinotto, Lemon-Mint and Spritz flavors. We asked fans & followers to simply vote.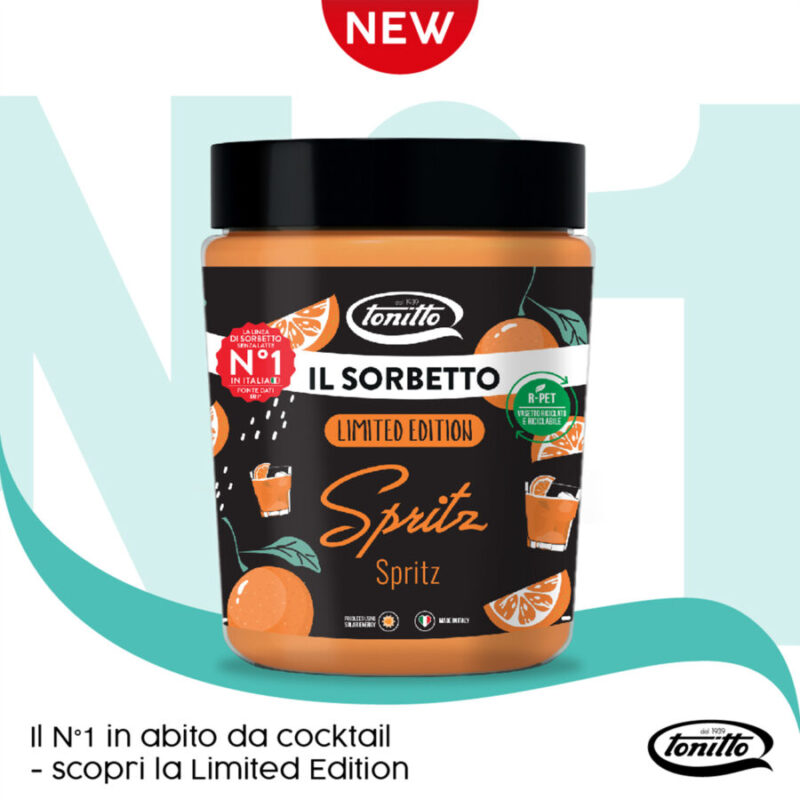 Results
The post generated – exclusively in organic – on Facebook and Instagram:
Impressions: 35,486
Coverage: 32,500
Interactions: 2,442
Following this survey initiative, Tonitto produced and marketed the Limited–Edition Spritz Sorbet.