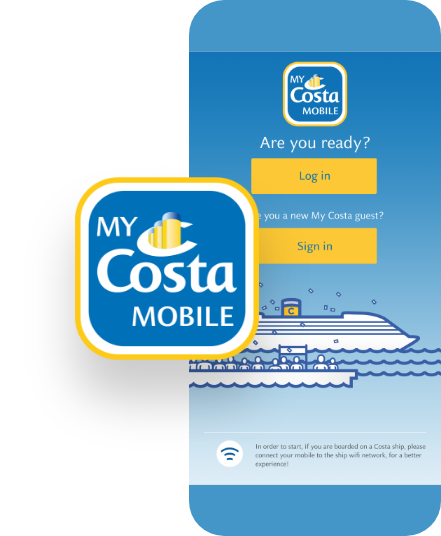 MyCosta Mobile
Bringing engagement back onboard
How we made Costa Crociere brand land on the app market
Industry
Partner
Day One S.r.l.
Kinopatia
Bruno Buzzo

Category
Brand Image, Brand Strategy, UX/UI Design
Tag
2D Motion Design, App Design, Creative Direction, Video,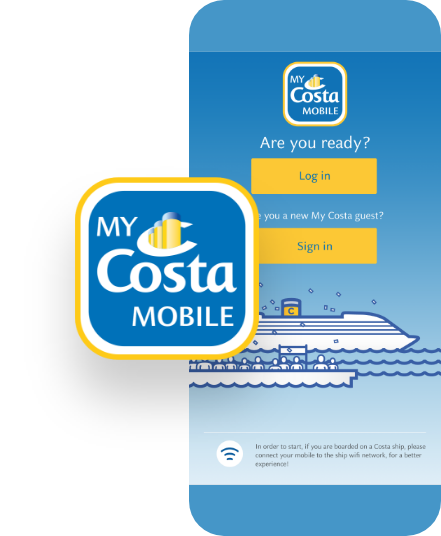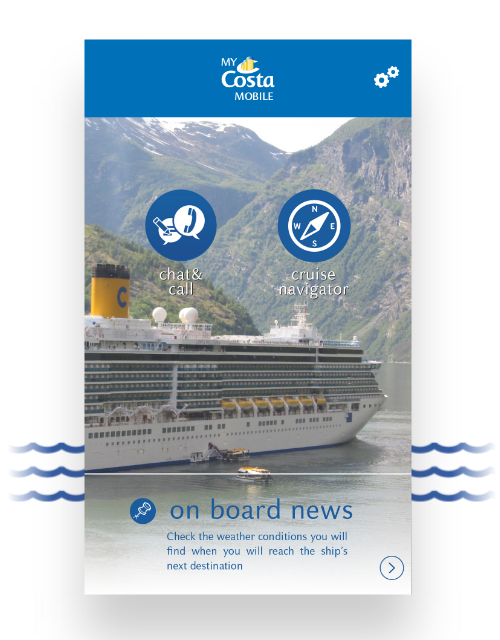 People love cruises even more when they can share the fun online.
Unfortunately, it's unlikely passengers will have access to any sort of data connection when they're in the middle of the ocean. Besides making their co-workers rattle with envy from their desks back home, passengers have several reasons to stay connected onboard; among which are keeping in touch with their family and friends, managing new friendships, and sending inquiries to the staff.
On the other hand, Costa Crociere, Carnival's major cruise line in Italy, needed a shared, easily manageable platform where their staff could broadcast relevant information to their passengers – them being weather conditions or the next pool party schedule.
This is why we created the app "My Costa Mobile".
A simple UX for many complex functions
My Costa Mobile provides a series of interactive features through an intuitive interface: cruise navigator, chat, calls, contact list and friend management, just like in a social network.
The brand can contact its passengers at any time with personalized marketing notifications and geolocated on the ship.
Our challenge has been the cleanliness of the interface, the clarity and synthesis, and of course the consistency with the branding elements of the Costa Cruises brand.