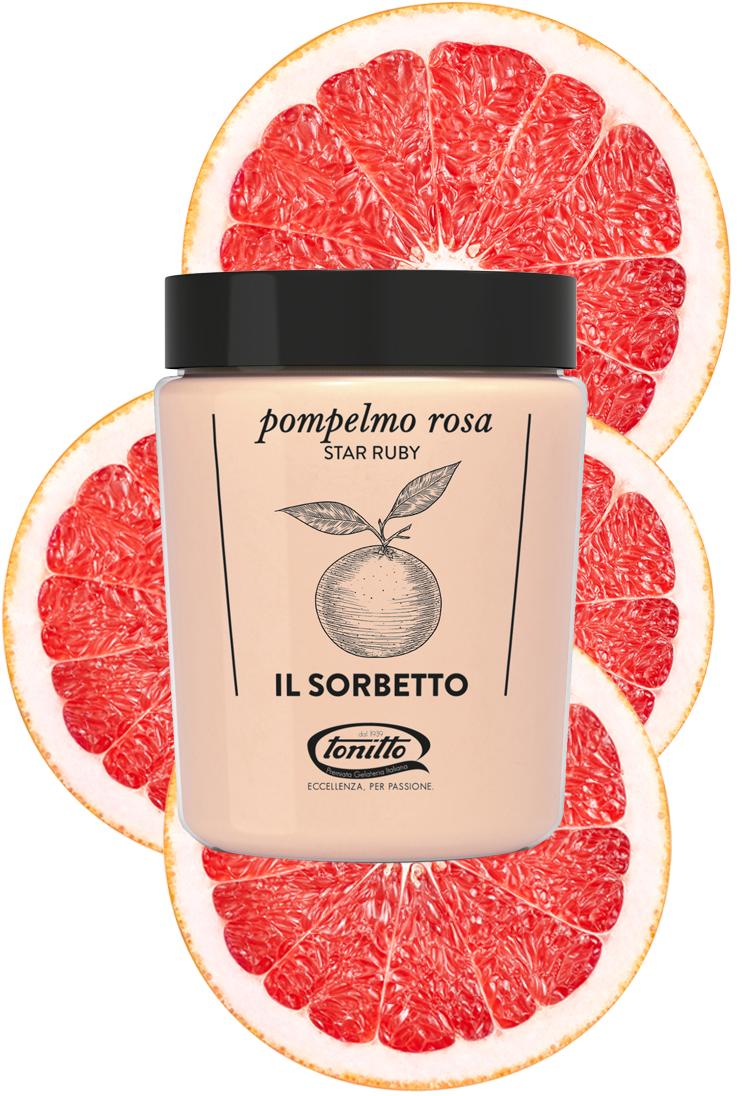 Can You Feel Simplicity?
How we curated Tonitto's national print & TV campaign, press events and social media marketing
We love Tonitto's ice-cream because it is as simple as it is delicious. Italy, though, had yet to get to know it.
Industry
Partner
Bruno Buzzo
Day One S.r.l.
Duri Bardola
Kinopatia
Erika Muscarella
Ileana Ricci

Category
Advertising, Brand Image, Brand Strategy
Tag
Communication Strategy, Copywriting, Creative Direction, Digital Marketing, Social Marketing, Video,
Contains Nature, Liberates Emotion.
After curating Tonitto's marketing strategies, events and PR & advertising for several years, we decided it was the right time to give launch it on the big market.
The brand is rather popular in the Italian region of Ligurian ice-creams, sorbets and frozen yoghurts have been distributed nationwide since 1990.
However, there hadn't been any national ATL coverage for their deliciousness until we decided it was time to break this habit and let Tonitto speak out among the big players.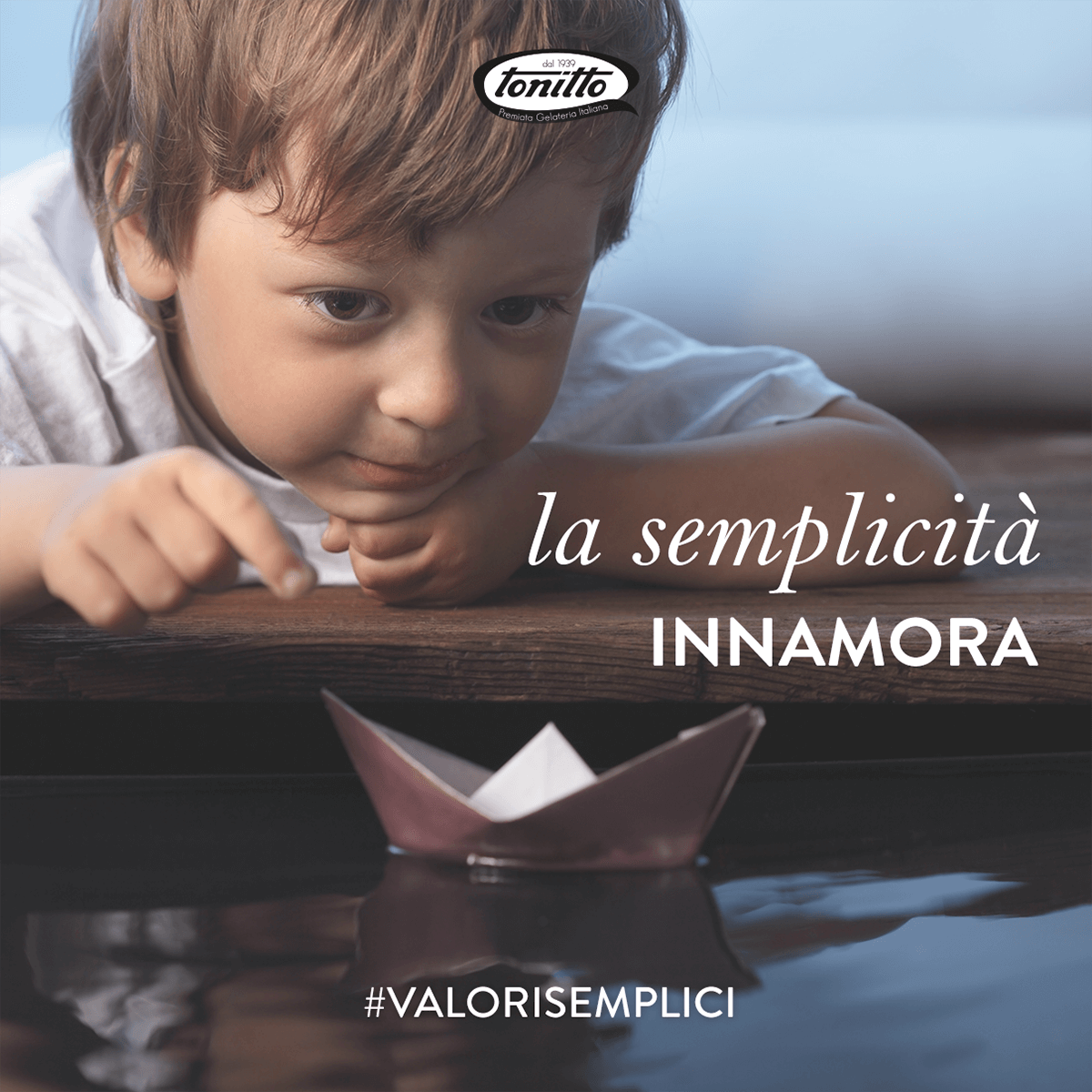 A statement campaing
We designed a multi-subject print campaign for four sorbets.
To keep the campaign even more faithful to the ideals behind the products, the art direction was inspired by their packaging, which was also designed by us and awarded a packaging design prestigious award.
The print campaign landed on Italy's top food and lifestyle magazines and hosted a launch event where journalists and food bloggers could network and get acquainted with Tonitto's culture and unique ice-cream and sorbetto philosophy.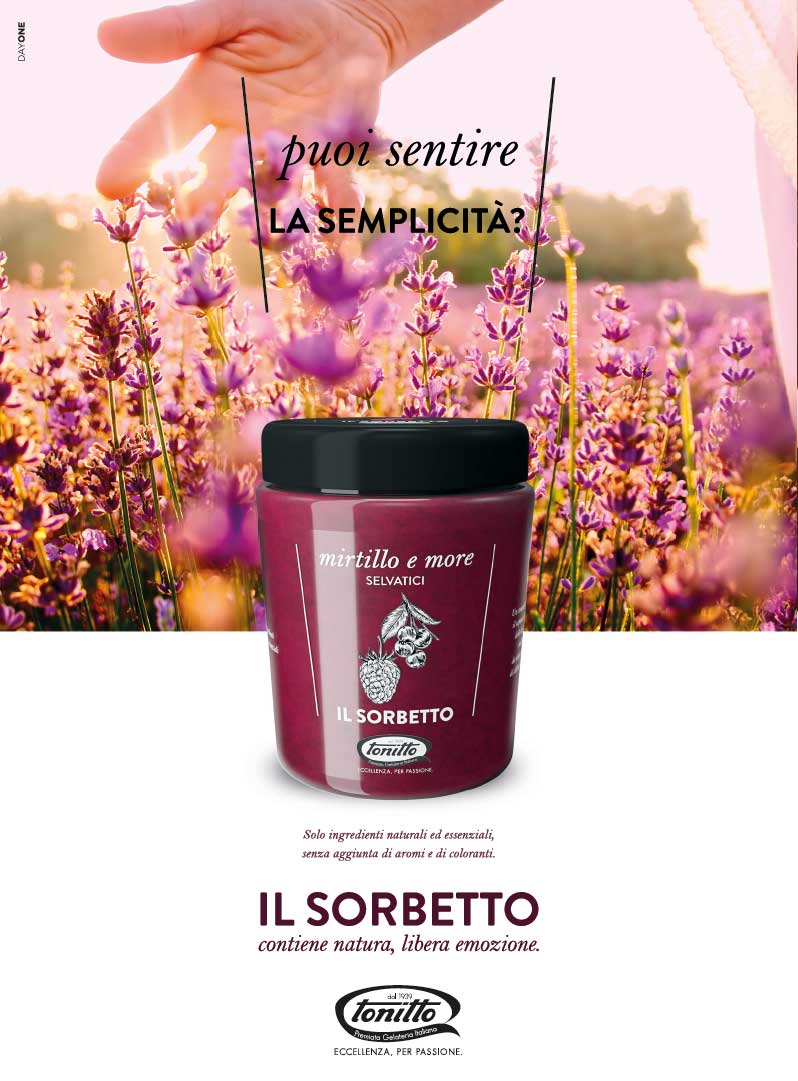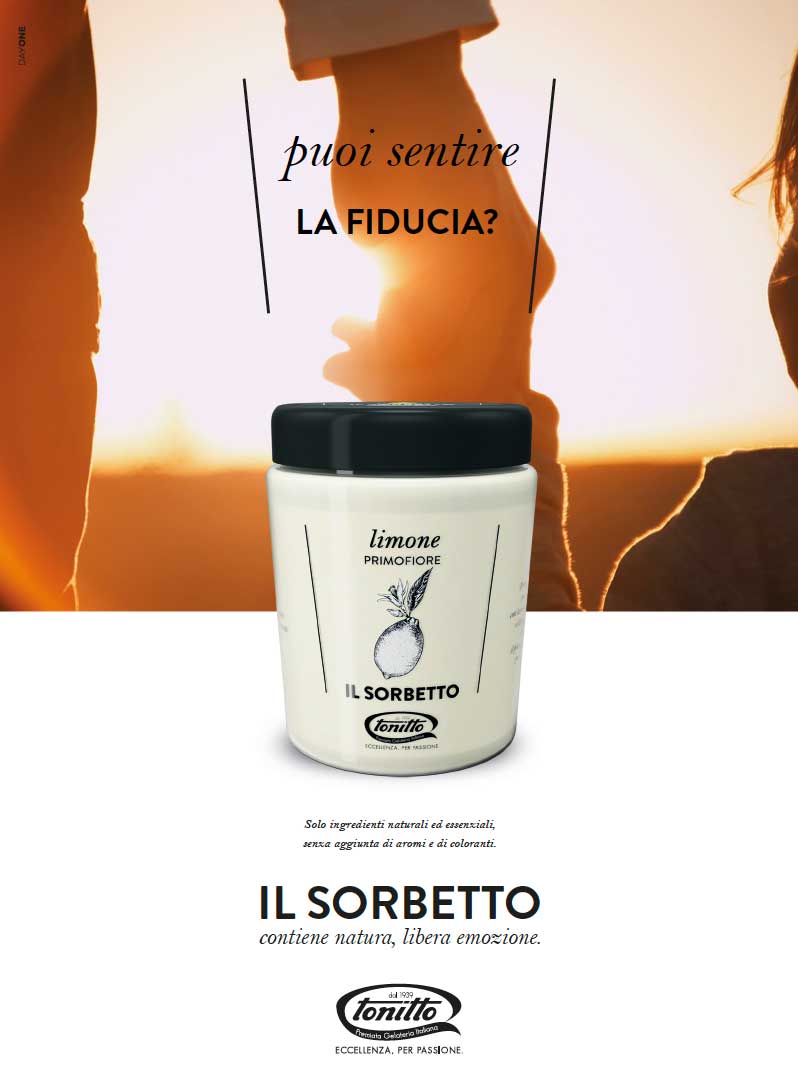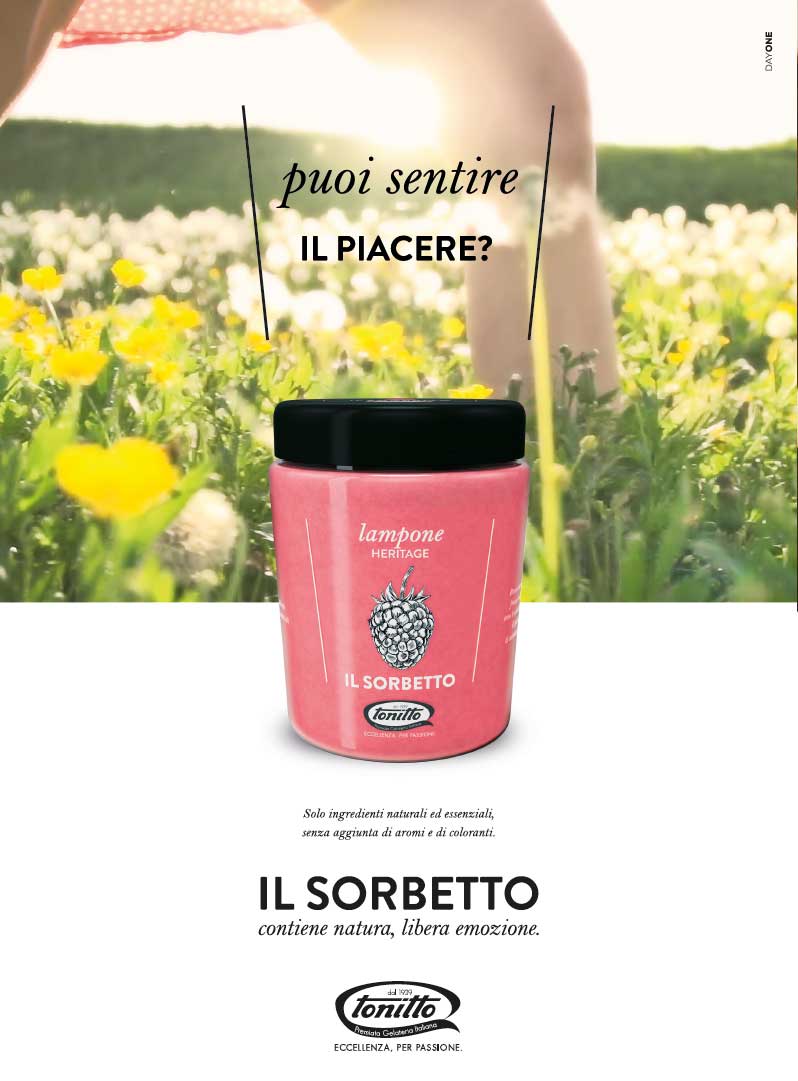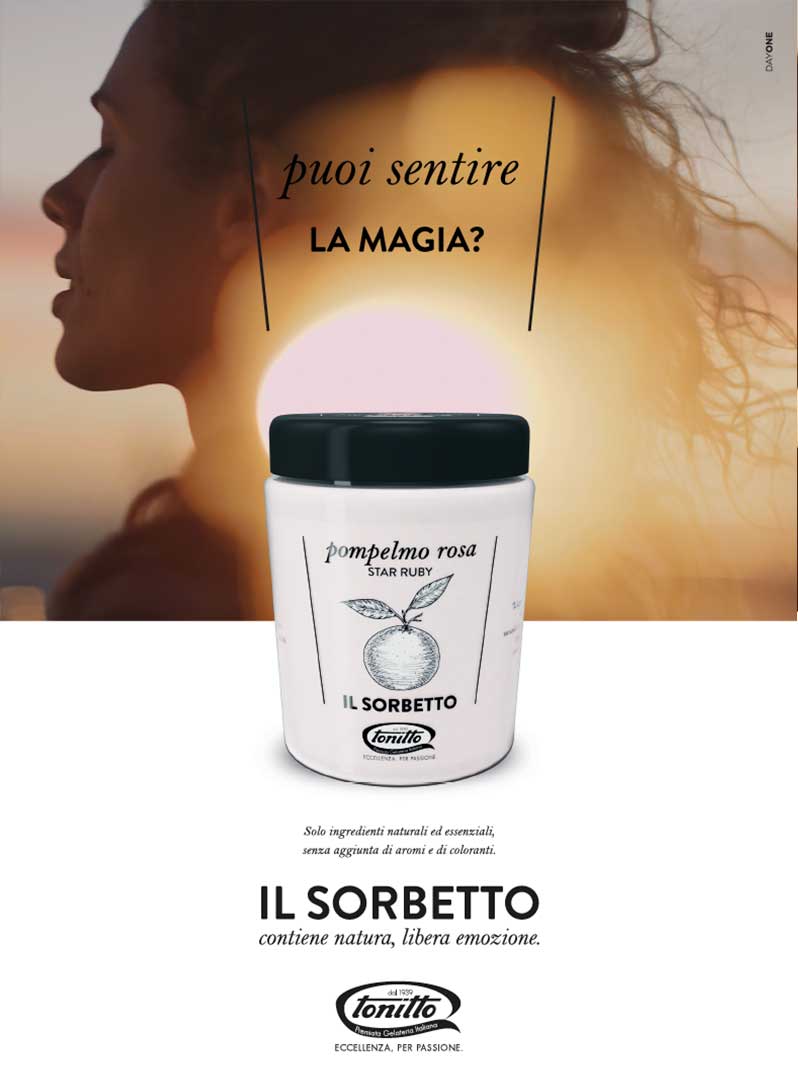 Clean Label. A promise.
The headline Noi abbiamo l'etichetta pulita literally means "We have a clean label". We chose to highlight the topic of purity not primarily because it tells the story of our client's tradition of wholesome simplicity, but particularly because there are almost no other players within our benchmark who make such promises with their.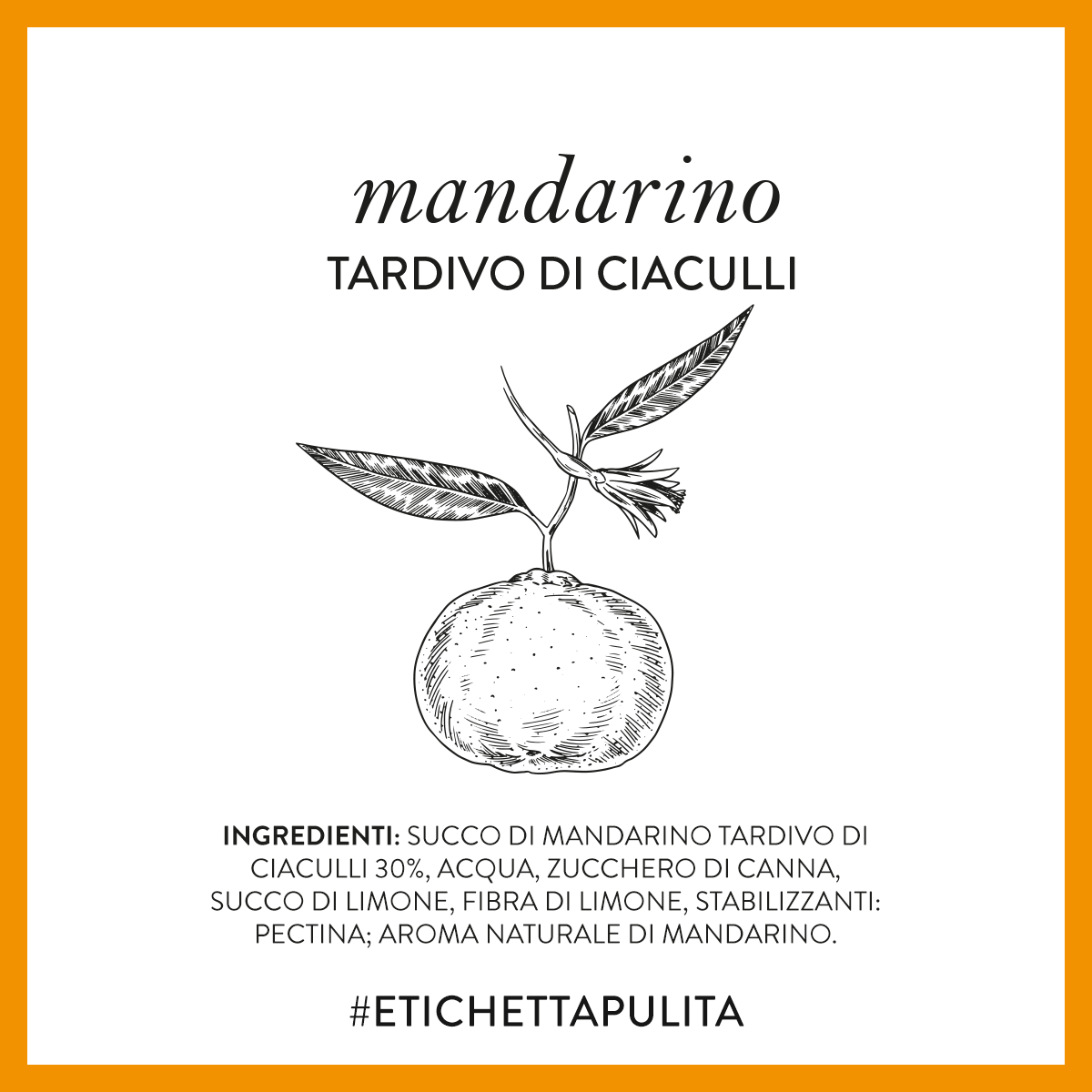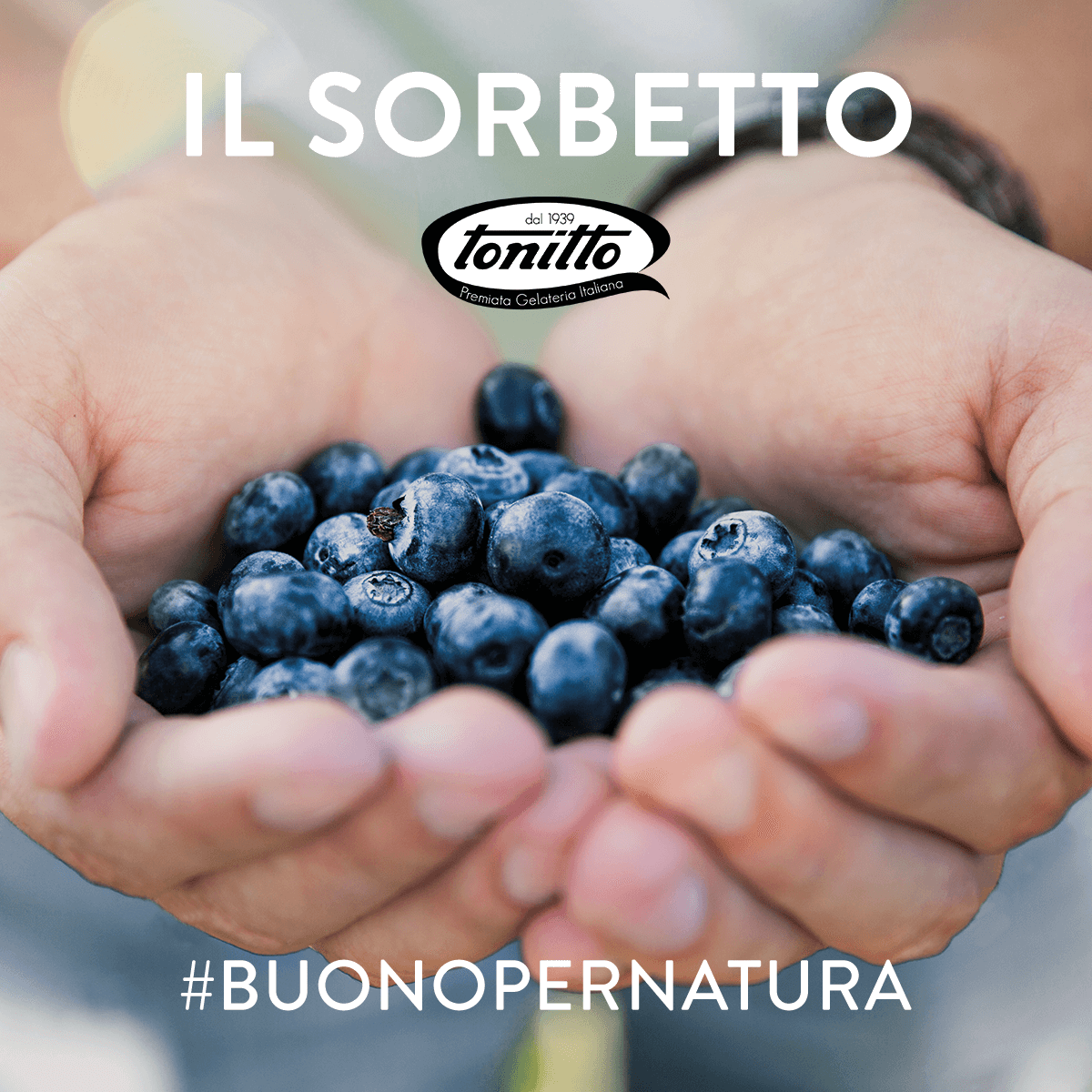 Simplicity is a shared value
Tonitto, for us, is synonymous with  bright, colourful and delectable social media marketing — featuring their blog's inspiring recipes and informative posts about Tonitto's culture of authenticity.
In the past 6 months elicited an impressive trend of almost 30K interactions, which is far above our absolute change in fans!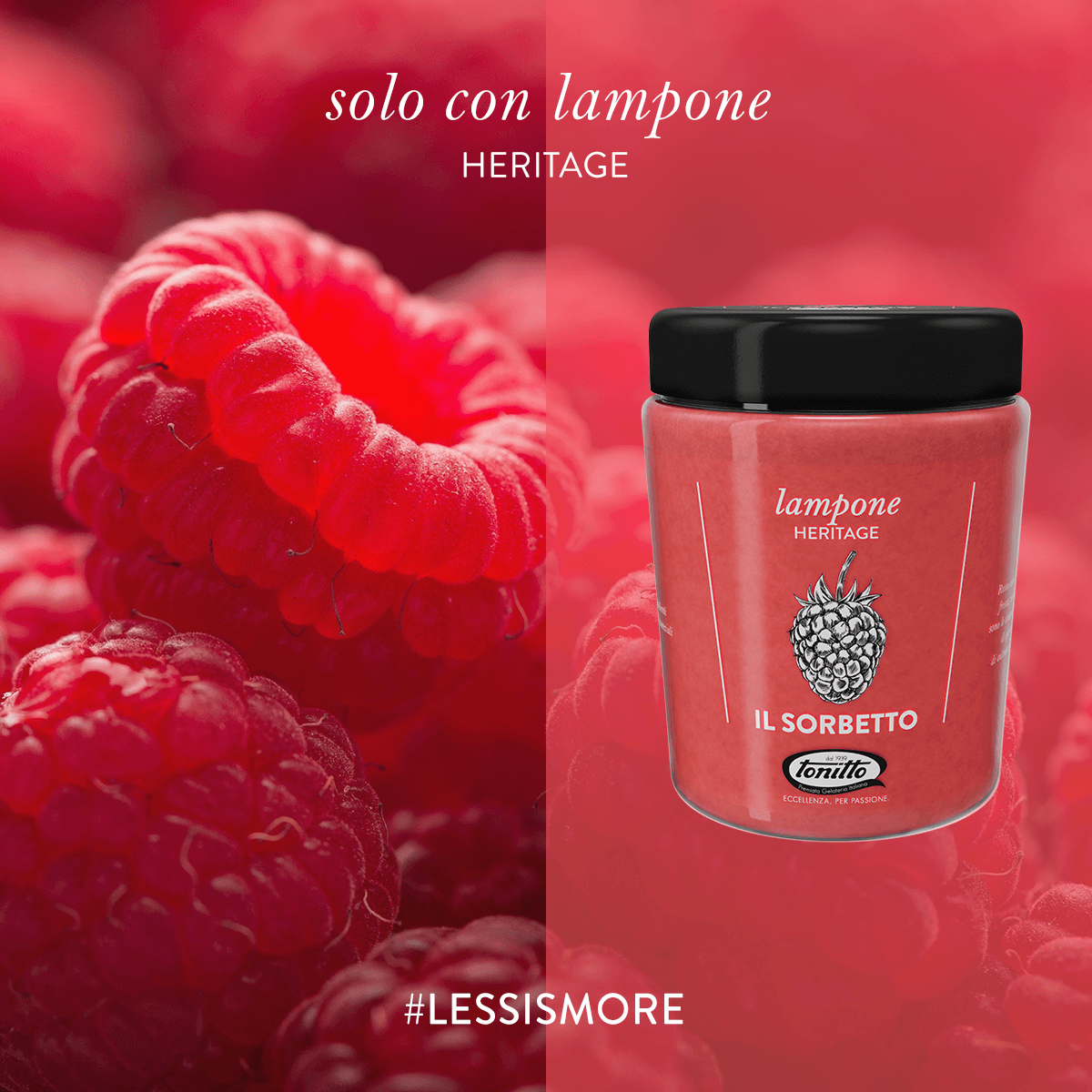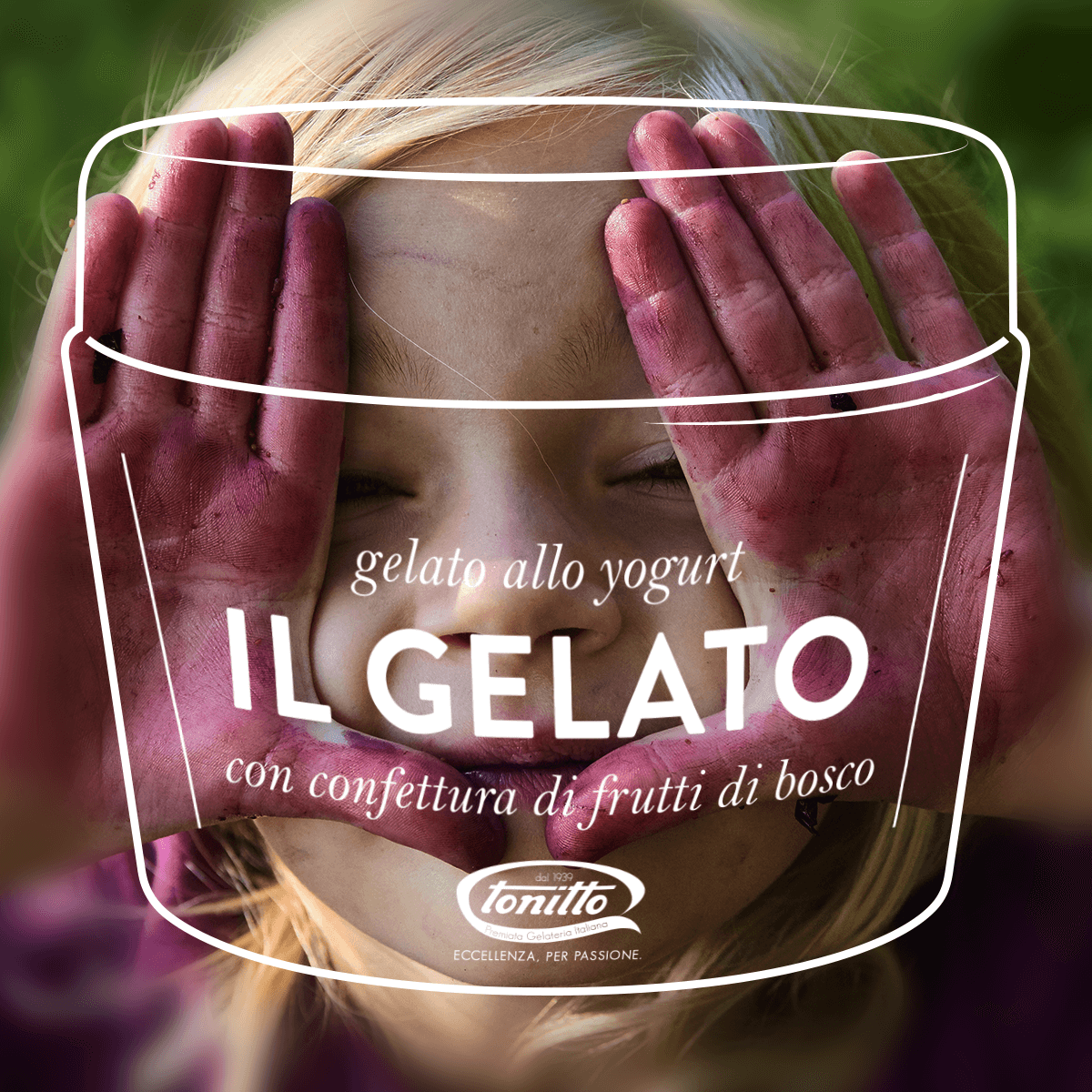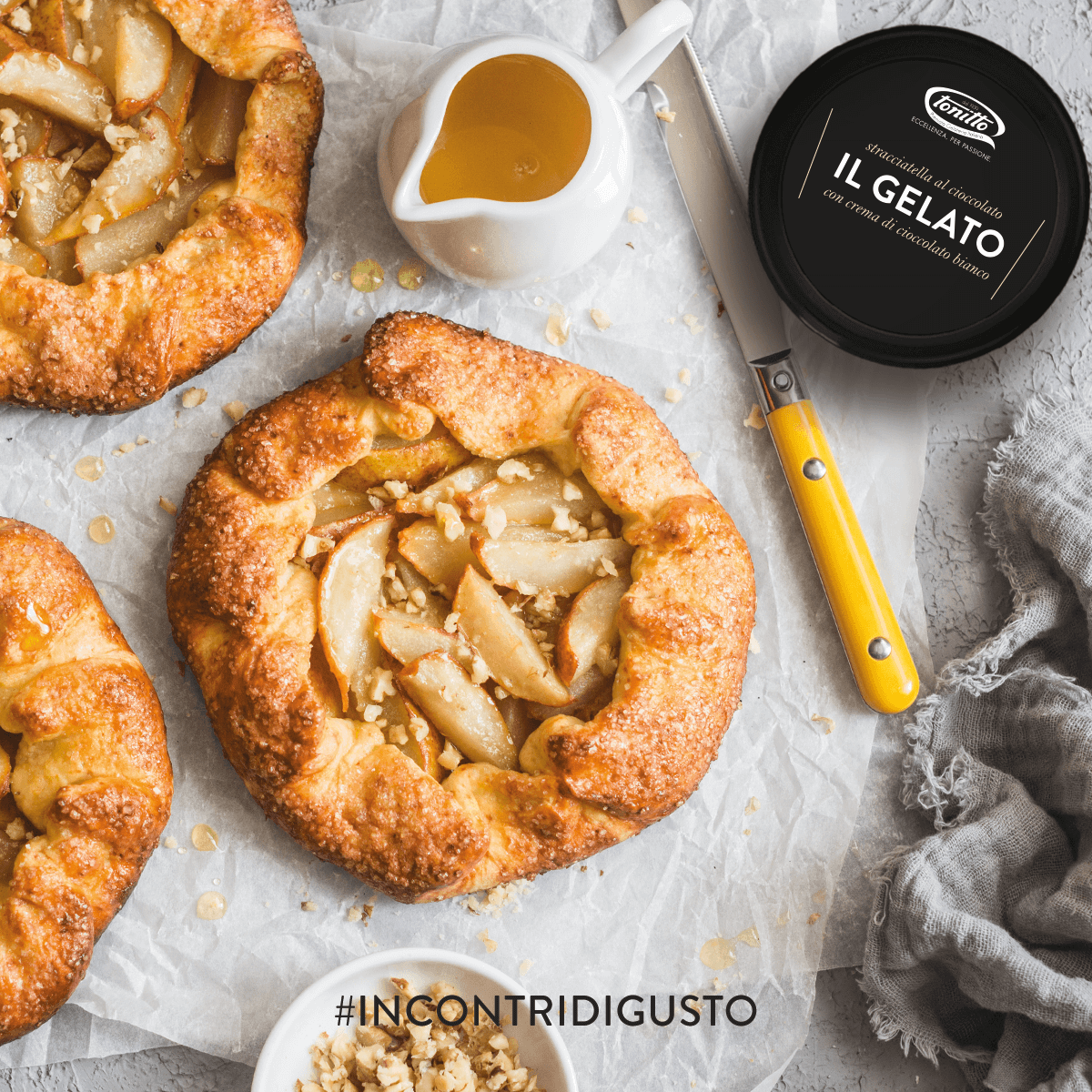 can you feel?